Photo-A-Day #4496
The kids are having fun being around their cousins. They all get so excited to see each other and are having fun at the beach and around the house. This morning Eva and Andrew were watching Voltron Season 3 with me before I headed home to get ready to head to work tonight. Eva was really into watching the show and we watched two episodes before the cousins arrived. When they did everyone started playing with the Voltron toys that I picked up on clearance at Target. Everyone was running all around the house being silly. The next thing I know, the kids are pig piling on each other. We stopped that and went onto the porch where the silliness continued.
We took a walk tot he duck pond before I headed home. The kids kept talking about a mean goose that chased them last time. Luckily it did not chase them this time.
I drove home and went to the gym. I had to get my month started so that I could keep on with the twelve, twelve, twelve. This may be a tough month to get them all in.
After the gym and lunch I dropped in on my mechanic to take care of one of my tires. I'd been noticing a slow leak in it and found out that there was a screw in the tire. My mechanic fixed it up right away and that is good, too. who knows how long I've had that screw in the tire.
throughout the day I managed to watch the rest of Season 3 of Voltron. It was epic. It was also way too short. Seven 1/2 hour episodes was simply not enough. I'll be watching it again with the kids. I know that Eva will like the rest of the episodes. Maybe we will color these pages below while we watch.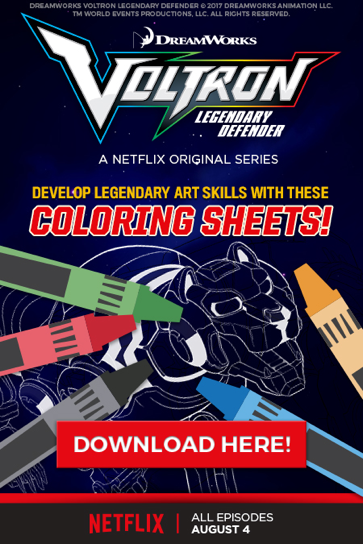 Oh, and Eva snapped this picture of me and Andrew.
Copyright (c) 2018 BenSpark.com