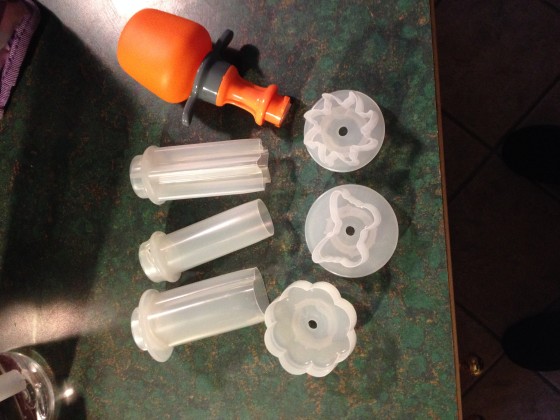 We received a Pop chef to try out and review. Opinions of the product are 100% our own.
The Pop Chef is a device for the kitchen that you can use to create elaborate fruit, vegetable, Meat and Cheese plates. You can create a bunch of different shapes quickly and easily. Fruit baskets can easily be made with chunks of fruit in shapes like stars, heart and butterflies while using the Pop Chef. There are a lot of suggestions in the instructions for making special sandwiches, stuffed peppers and tomatoes and more.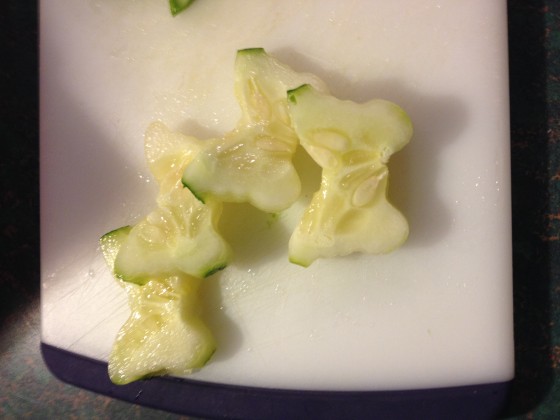 I don't have time for making elaborate things. However I do like to sometimes provide my kids with fun shapes for their lunches. I used the Pop Chef to make some fun shapes with pepperoni, cheese and also cucumbers. Doing this right out of the box at the last minute before school is not smart. Read the directions first and make sure that what you are popping is cut to the right size. I ran into a little trouble while I was popping pieces of cheese because it was too thin. The best size is a 1 inch thick item to cut and pop.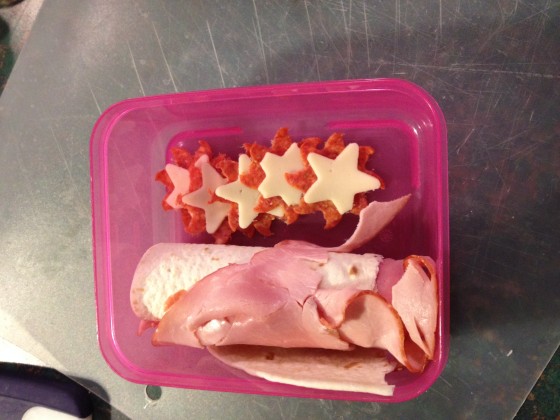 I had better luck with the cucumbers and was able to make some fun butterflies for my daughter's lunch. We'll certainly be using the Pop Chef more in the summer when we can get some good pieces of watermelon and pineapple and more fruit and vegetables. The product was pretty decent to use and I know we will have more fun with it in the future. You can pick one up for yourself at http://www.getpopchef.com and I've seen it in stores as well.
Copyright (c) 2020 BenSpark Family Adventures