I am very pleased with the Win an XShot from BenSpark contest that ran this past month, there were some great entries. I got to give away three XShots supplied by Michael from XShot, he also supplied the promo code of XSHOTVOTE for $5.50 off your very own XShot. And that promo code is good until tomorrow 7/31/07, so make use of it while you still can.
If you haven't gotten your own XShot yet I suggest you do so, because during the month of September there will be an XShot specific Photo Contest Sponsored by XShotpix.com with some great prizes. Get yourself a great photography device and win great prizes, what could be better?
Congratulations to each of the winners for the Win an XShot from BenSpark Contest.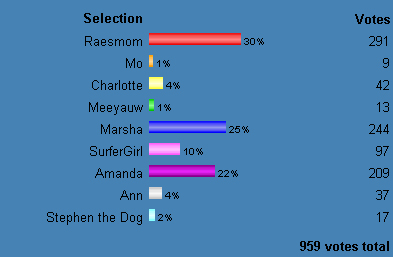 I have already contacted the winners and mailed off their prizes.
Raesmom won her very own XShot as well as a pro account on Flickr. Which she generously gave to her sister-in-law, sharing the love is excellent.
Marsha also won an XShot and a $5.00 gift certificate for Kodak Gallery.
Amanda won the third prize which was an XShot that she can use to chronicle her very interesting life in Taiwan.
I hope that you folks send me some of the photos that you take with your new XShots.
Oh Yeah, I promised another prize, the BenSpark's Choice Prize. I thought long and hard about this all weekend. I know that folks mentioned that Stephen The Dog should get the special prize. And while I think that his photo was amazing (seeing as he has no thumbs) I wanted to give the BenSpark's Choice prize to a participant who really got the essence of the contest and who's photo made me smile each time I saw it.
I have decided to award the prize to Meeyauw because that photo of her and Wingnut makes me laugh time and time again.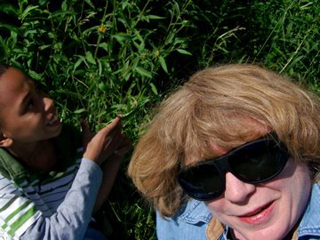 I love her blog posts about her adventures with Wingnut. While I can't give Meeyauw another XShot, I can give Meeyauw something that she can use with those great photos that she is already taking.
Meeyauw, I will be e-mailing you a $10.00 gift certificate from Kodak Gallery. Congratulations.
Thanks so much for all the entries. Next month's contest will be very easy and simple to be entered. The prize will be photography related. That's all I'm saying till Wednesday. Watch for Wednesday's Photo-A-Day for more details.
Copyright (c) 2020 BenSpark Family Adventures