App Alert – Sofia the First: The Floating Palace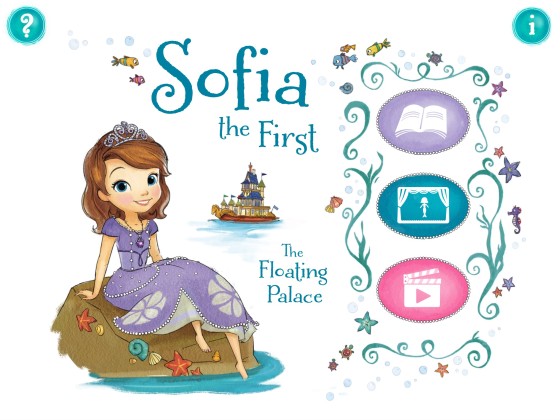 We received a download code for Disney's Sofia the First the Floating Palace Story Theater App. Opinions of the app are 100% our own.
Sofia the first is one of the preferred cartoons in our house. Both Eva and Andrew love it. When we ask Andrew what he'd like to watch he often asks for a "Fi". Eva also gets very excited when a new Sofia the First episode gets recorded to the DVR. Recently there was a Sofia the First Primetime special called The Floating Palace. In this special, Sofia and her family travel to a special cove in their large ship which is more like a floating palace. While there Sofia befriends a mermaid named Oona and Sofia's amulet allows her to become a mermaid after Sofia performs an unselfish act.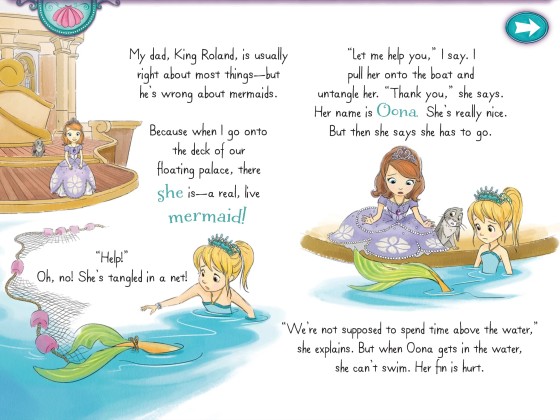 The app is a very robust one. Kids can read the story of the floating palace. Then they can use the puppet theater and create their own little mini movies. I set Eva up with the app while I played with her brother and she created a bunch of movies starring all sorts of characters. She hadn't seen the special yet and so her stories were completely her own. I showed the little recordings to Andrew ad he was captivated, not only with the cute puppets but that they had his big sister's voice. If you have any little actors and actresses in the house this is a great app for them. Here is the official description of the app plus a link to download from the iTunes App Store.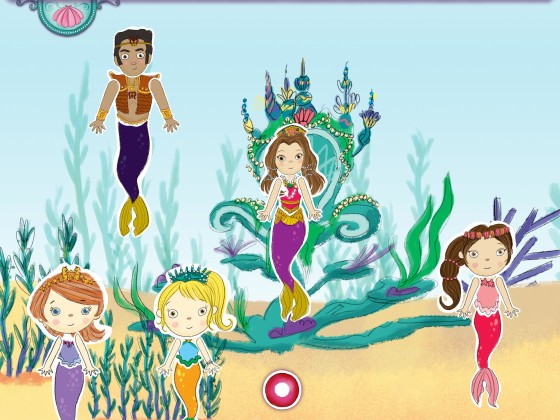 Sofia the First and her friends are back in an all new Story Theater app from Disney Publishing – Sofia the First: The Floating Palace. This undersea adventure introduces a brand new Sofia story and allows kids to create their own stories in the popular Puppet Theater.
Additional features of Sofia the First: The Floating Palace include:
Beautiful animated and interactive storybook
A variety of characters, backgrounds, props, and music to personalize the theater's stage
Multi-touch screen to play with a friend
Original voices from the popular Disney Junior series, "Sofia the First"
Record options to watch your performances over and over again
Copyright (c) 2020 BenSpark Family Adventures