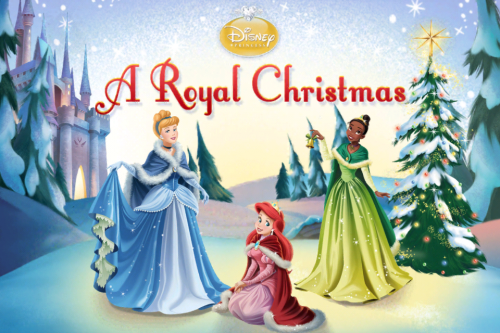 Eva is a big fan of the Disney Princesses. Her favorite one by far is Ariel but she is also a fan of Cinderella and Tiana. So, it was nice to try out a new app that featured new stories about all three characters. We took a look at the new Disney App, A Royal Christmas. Around our house Christmas does not get started until after Thanksgiving so I held onto this app to share with Eva on the morning after Thanksgiving. We got up early (she got up early and woke me up) snuggled on the couch and read all three stories in this new storybook app.
Here is the description of the app:
A Royal Christmas ($4.99)
From beachside gatherings to New Orleans feasts, every princess celebrates Christmas in her own special way. Cinderella throws a festive party, but there's a very merry mix-up when her Fairy Godmother adds a touch of magic to the event. Ariel surprises her family and friends with a Christmas-morning treasure hunt. And Tiana hosts a yuletide celebration and meets a jolly, unexpected visitor!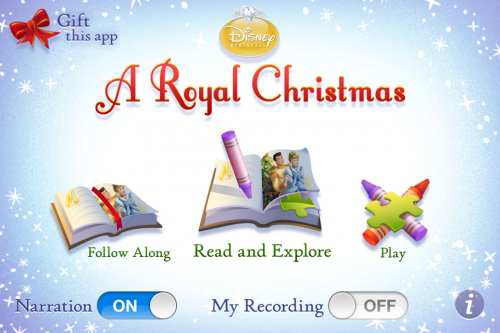 As you read the stories there are places where your child can interact with the app. They can tap different locations to make sound occur and even collect ornaments throughout the story. The ornaments are collected to be used to decorate a Christmas Tree in the activities section. The activities for this storybook include the aforementioned Christmas Tree decorating, puzzles as well as coloring pages. Eva loves coloring the coloring pages and she made a bunch of very nice ones with this storybook app. You can find it and the rest of the Disney book apps at the Disney Book Apps Website.
Disclosure: We were provided a download code for this app so that we could try it out and review. Opinions about the app are 100% my own.
Copyright (c) 2020 BenSpark Family Adventures