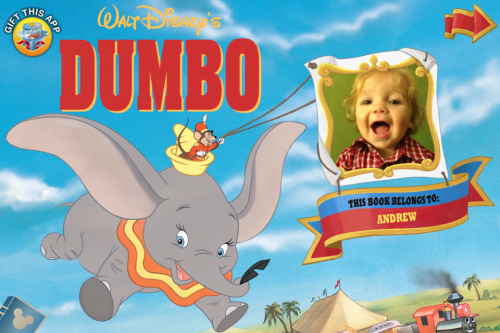 Disney is continuing to release their classic stories as apps for the iPhone, iPad and iPod Touch. The latest is Dumbo. In the app you follow the baby elephant as he overcomes adversity and learns to believe in himself and that he can fly. Dumbo was one of my favorite movies as a kid. I even saw it at the Contemporary Resort at Walt Disney World when I stayed there with my grandparents in 1984. There was a movie theater in the arcade room in the basement with free movies. My Grandfather and I watched it. Well, I watched it, he fell asleep.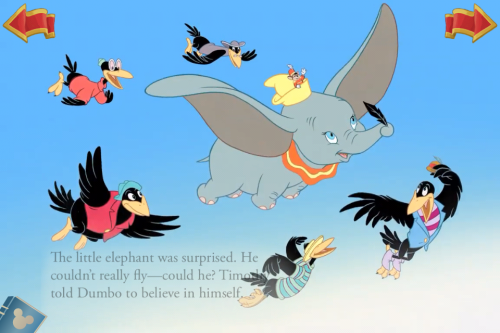 I was happy to share this story with Eva and the app is a lot of fun. We were able to personalize it with her name and photo like other Disney apps. There is the beautiful story and great narration that we have come to expect. There are the coloring pages that are Eva's favorite parts of the app. She loves to color. She also likes the puzzles and the matching game. What was nice about this app was the Calliope. This was something that Eva enjoyed and it tied in very well to the story of Dumbo.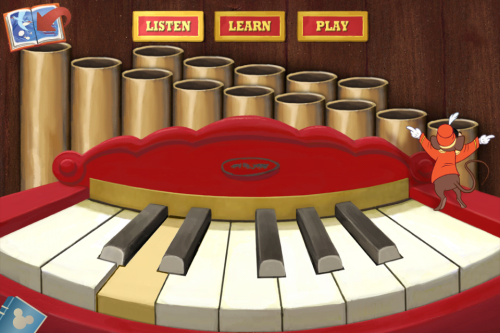 Here is the official description of the app as well as a preview video of it.
Dumbo: Disney Classics
In Dumbo: Disney Classics, families can read along as Dumbo, the courageous baby elephant who uses his sensational ears to soar to fame, joins best friend Timothy Mouse to overcome adversity and soar to new heights. The 1941 classic is retold with professional narration, music, whimsical sound effects, and interactive activities. Features include classic Disney illustrations and charming animation, multiple reading modes – Read to Me, Read by Myself, Record Your Voice, and an interactive coloring book, matching game, puzzles and musical activity.
Disclosure: We received this app to review. Opinions about it are 100% our own.
Copyright (c) 2020 BenSpark Family Adventures