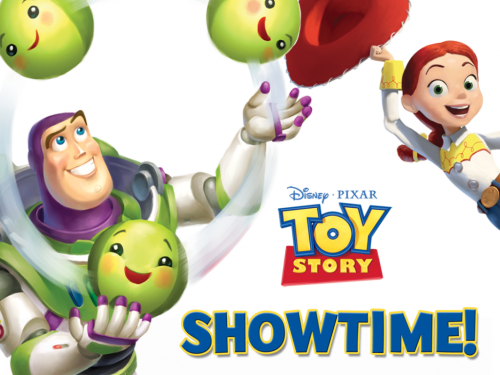 Another Disney Learning app has been released and it is based on Toy Story. Toy Story Showtime is a fun interactive app that follows the Toy Story characters having a talent show and Buzz Lightyear is trying to figure out what he can do in the show to impress Jessie. Eventually Buzz finds his talent and you probably can tell what it is if you have ever seen the Toy Story movies. He can dance, in his Spanish mode. So eventually when he gets up on the show he dances. One of the fun things that you can do at the end is take Buzz and select a bunch of dance moves for Buzz to do.
For learning there is a good set of sight words that are supported through the storytelling and interactive activities. The more advanced vocabulary words are supported by art and animation and you can tap the words to get definitions as well.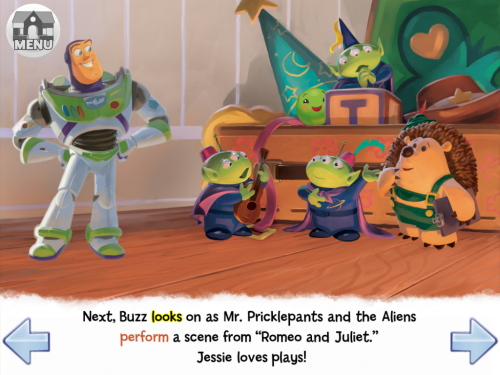 The app was very fun and there are many interactive elements to keep kids entertained. The artwork is awesome and the story is cute as well. Kids can do some fun stuff like shake the device to throw roses, tap items and trace the screen to make Buzz move.
Here is some more information about the app.
Toy Story Showtime! (early reading concepts)

This interactive storybook app, aimed at children ages 4-6, is designed to help learners explore essential early reading concepts through engaging and interactive ways. "Toy Story Showtime!" features Buzz Lightyear as he sets out to impress Jessie the Cowgirl in a talent show. Readers can assist him with his comedy and juggling acts while they discover new vocabulary words through context and story-based repetition.
Disclosure: I was give a copy of this app to review. Opinions about it are 100% my own.
Copyright (c) 2020 BenSpark Family Adventures