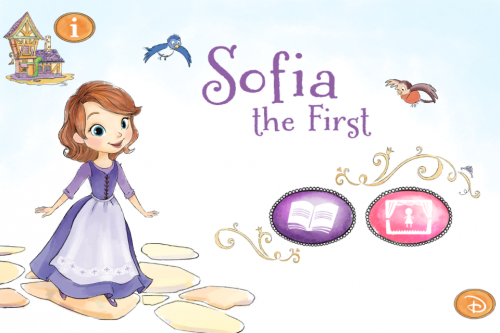 We received a copy of the Sofia The First Digital Storybook App to try and review. The app follows the storyline of the Sofia the First premiere movie specifically the ball at the end of the episode and Sofia's reconciliation with her step-sister Amber. The app features the voice talents of the show's stars like Ariel Winter who voices Sofia and Sara Ramirez who voices Sofia's mother. The illustrations are very nice with a soft watercolor feel to them, too. Kids can read the story of Sofia the First and there are tappable elements on each page to set animations in motion.
The story of Sofia the First is a nice one for kids because it shows that to become a princess it is about heart and not what you wear and how you look. Sofia is a smart caring child who is curious about the world around her and especially her new title of princess. She wants to be the best princess that she can be and along the way she gets help from other well known princesses like Cinderella.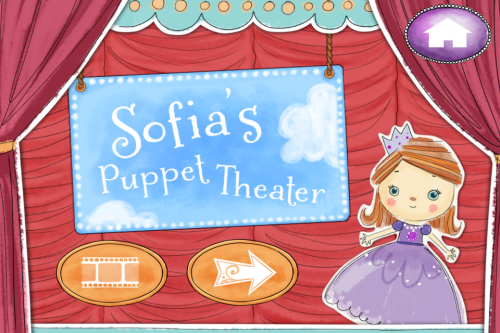 The app also includes a fun activity in the form of a puppet theater. Kids can set up puppet shows that they record and play back. The shows can be saved to the device for playback later. Make sure that if you get this app that you read the instructions on how to use the puppet theater properly because you can have some real fun with it once you know how it works. This is a very creative activity for the app and one that Eva liked a lot.
Sofia the First: Story Theater is available now $3.99 on the iTunes store: http://bit.ly/WvIdLM
Disclosure: We received a copy of the app to try out and review. Opinions about the app are 100% my own.
Copyright (c) 2020 BenSpark Family Adventures