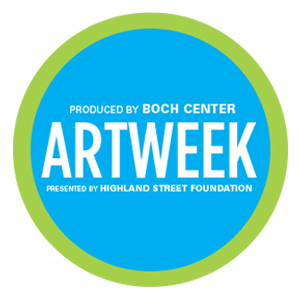 This April 27 – May 6 Boston will be hosting Art Week. Actually, Art Week is happening all over Massachusetts. There are events happening from the Cape & The Islands to way out in Western Ma. You can find events in your part of Massachusetts through the Art Week website. I personally cannot do anything on the weekends because of work but there is a ton happening. Here are a few things that would be fun to attend that aren't far from me. Below those examples is more information on Art Week.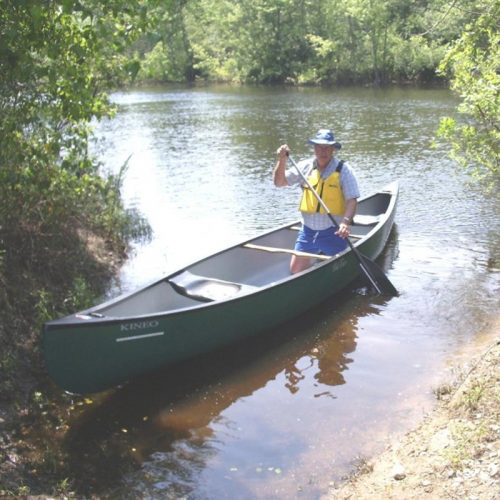 A Canoe Tour is always fun and this one is all about history which even includes a discussion of the Bunker Hill Monument and where the granite came from to build it.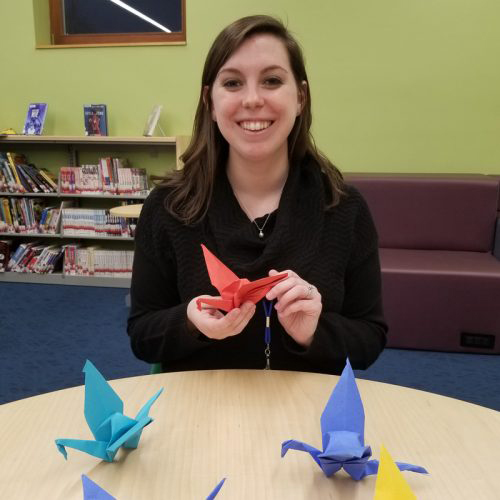 If rocks and canoeing isn't your thing then the Franklin library is doing a project to fold 1,000 origami cranes. This project will be displayed in the library as a public art installation.
If you are near the cape then you might want to check out the fairy door trail in Plymouth (Which is NOT the Cape). This is a scavenger hunt and way to see many businesses in Plymouth as well as a Fairy Door Craft that families can do.
Keeping with the Mystical theme you can move on from fairies to wizards. In Worcester at the First Unitarian church your little fans of Harry Potter can have a fun wizard themed day. Many fun and interesting things will be happening there as well as so many other locations around the state. Learn more about Art Week below.
ARTWEEK TO LAUNCH STATEWIDE CREATIVE FESTIVAL WITH MORE THAN 500 EVENTS FROM APRIL 27 – MAY 6
ARTWEEK EVENTS EXPAND INTO ALL SIX REGIONS OF THE COMMONWEALTH
Boston, MA (April 3, 2018) – Presented by Highland Street Foundation and produced by the Boch Center, ArtWeek today announced its largest season lineup ever. The award-winning creative festival will offer more than 500 events from April 27 – May 6—more than double the size of the 2017 festival.
For the first time, ArtWeek events will take place across the Commonwealth, with a presence in 155 neighborhoods and towns across all six regions of the state. The festival aims to provide participants with new ways to get creative and make art and culture more accessible to everyone. This season, more than 70 percent of all ArtWeek events are free. Visit artweekMA.org to view the full calendar of events.
"When we joined forces with Highland Street Foundation in 2013, I had no idea that there would be such enthusiastic support and demand for redefining cultural experiences and allowing people to take creativity into their own hands," said Josiah A. Spaulding, Jr., President & CEO of the Boch Center. "Not only does ArtWeek provide hundreds of free and affordable creative events, it also spotlights the rich cultural community that exists across Massachusetts. We hope everyone will come out to participate in one—or more—of the many terrific ArtWeek events!"
The 2018 festival offers something for everyone, including a number of family friendly events.
Participants can dine like Ernest Hemingway in South Yarmouth, take a lighthouse photography workshop in North Truro, view projections of local immigrants at Boston #StandsWithImmigrants, walk across the low wire with Circus Smirkus in Newton, attend a musical workshop with the United States Air Force Jazz Band in Franklin, enroll the kids in a wizard workshop in Worcester, create a cardboard sculpture in Lincoln, take a tour of public art in Salem, go behind the scenes to watch HGTV's Deek Diedricksen build a playhouse in Brockton, stage a living tableau in Plymouth, make a backyard bee house and participate in a conversation on sustainability in Williamstown, design your own instrument from recyclable materials in Greenfield and so much more.
ArtWeek is an annual 10-day innovative festival featuring hundreds of unique and creative experiences that are hands-on, offering new ways to experience art and culture. ArtWeek was born in Boston in 2013 and recently expanded its footprint across the Commonwealth. This year, Mass Cultural Council and the Massachusetts Office of Travel & Tourism have joined ArtWeek as Lead Champions in this unique opportunity to shine a spotlight on the state's creative economy. ArtWeek has also secured a network of more than 70 statewide, regional and local collaborators and over a dozen media partners to help promote
the upcoming festival.
"It has been exciting to watch ArtWeek grow over the past few years," said Blake Jordan, Executive Director, Highland Street Foundation. "With more than 500 unique opportunities, ArtWeek truly allows everyone to participate in the arts, which is part of our core mission."
For more information, visit artweekMA.org.
About ArtWeek – Presented by Highland Street Foundation and produced by the Boch Center, ArtWeek has become an annual award-winning innovative festival featuring hundreds of unique and creative experiences that are hands-on, interactive or offer behind-the- scenes access to artists or the creative process. ArtWeek was born in Boston in 2013 and has since expanded to serve communities across Massachusetts. Statewide partners include: Mass Cultural Council, Massachusetts Office of Travel & Tourism as well as Mass Center for the Book, MassAccess, MASSCreative, MassHumanities, MassPoetry, Music Drives Us Foundation, New England Foundation for the Arts, New England Museum Association, Young Audiences of Massachusetts and VSA Massachusetts. To learn more about our regional and local collaborators as well as about the festival and its growth, visit www.artweekma.org.
About Highland Street Foundation – Since its establishment in 1989, Highland Street Foundation has donated more than $180 million to many worthy non-profit organizations. It is committed to addressing the needs and concerns of children and families primarily in Massachusetts and California specifically in the areas of education, housing, mentoring, health care, environment and the arts. To learn more about Highland Street Foundation, please visit www.highlandstreet.org.
About the Boch Center – The Boch Center is one of the nation's leading nonprofit performing arts institutions and a guardian of the historic Wang and Shubert Theatres. As New England's largest cultural venue, the Boch Center is home to theater, classical and popular music, dance, comedy, opera, Broadway musicals, family entertainment, and more.
Located in Boston's historic Theater District, the Boch Center also offers a diverse mix of educational and community outreach initiatives, including the City Spotlights Leadership Program and ArtWeek; collaborates with artists and local nonprofit arts organizations; preserves historic venues; and acts as a champion for Greater Boston's arts and cultural community. Learn more at bochcenter.org.
Copyright (c) 2020 BenSpark Family Adventures