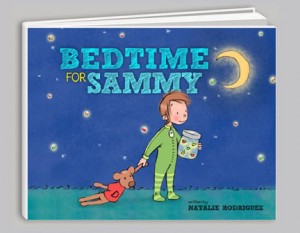 I love hearing stories about people who go for it and follow their dreams and find the support that they need. One person is Natalie Rodriquez.
Creative Mom Kickstarts a New Career
FOR IMMEDIATE RELEASE – San Francisco, CA (April 30, 2012) ­ Natalie Rodriguez, mother of two, has just fallen in love. With Kickstarter.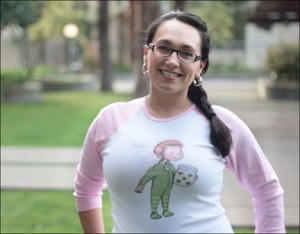 The award-winning entrepreneur is excited about the possibility of exploring new projects without the doubt and loneliness that used to haunt her. "When I started my first photography business 15 years ago, I had my fingers crossed that people would like my work ­ but there was no way to test out the idea." She found success through years of trial and error, and lots of bumps along the way.
When Natalie got inspired to write her own children's book, after thousands of hours spent reading stories to her children, she thought she'd be back in the same place. Then her husband suggested Kickstarter. "It seemed like a great way for me to get the idea in front of people, and see what they really think before I've poured all the money into printing the book."
The campaign launched this week, and hit the 4-figure mark in less than a day. Natalie just wishes her experience with Kickstarter would extend to other parts of her life. "If I could find something where hundreds of people help shoulder some of the burden of being a mom and cheer me on, my life would be set."
Natalie Rodriguez is the author/creator of Bedtime For Sammy, a children¹s story about a kid who has every excuse to avoid sleep, and how his parents help him see the night in a magical new way. Along the path they all learn about compassion and appreciating what they already have.
You can learn more about Bedtime For Sammy and the campaign tool that made her heart happy at Kickstarter.com: http://www.kickstarter.com/projects/natalierodriguez/bedtime-for-sammy/
Copyright (c) 2020 BenSpark Family Adventures