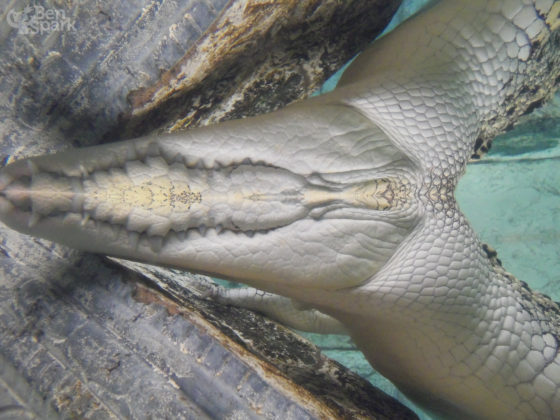 Photo-A-Day #2018
I stuck around an extra day at Mandalay Bay because I don't like flying out the night of the last party and the only flight I could find for my airline miles was a red eye that would put me home at 6:20am on Monday. I figured that I would spend the day exploring Vegas and then head home, shower at the office and do the day of work. I also wanted to make sure that I got to use one of the cool amenities of the hotel, the beach and wave pool.
The first priority however was to pack and also post my photos and videos up on Flickr. I have my BlogWorld & New Media Expo 2010 Flickr Set all posted. The wi-fi in the room was weak but I let it go for the entire time that I was at the pool so it was all good. I'm glad that I packed up a bunch of swag and mailed it home because my suitcase was bursting.
As I walked down to the pool I ran into Mike Mcallen (@mmcallen) of Grass Shack Events & Media. Mike was going to go check out the pool too. So we hung out and talked and swam and body surfed in the wave pool. That is one really nice pool. I wish that BlogWorld Expo had some sort of fun pool party or something there rather than us running up and down the strip to other things. If someone organizes a party at the host hotel they are gonna crush it with the attendance. Or rather, I'll be there because I hate taking cabs.
Mike is a very interesting guy and we talked about all sorts of things. I think we both ended up walking away from that experience with some practical ideas that we could both implement. I'm thinking that if BWE is back at MB next year I'll organize a Lazy River meetup or something like that. Would have been a perfect venue for people to try out the Kodak PlaySport cameras as they floated around the river. I know you cannot control the weather but doing something at the beach at MB after hours would have been epic.
I had to check out at noon (thanks MB for the late checkout, that was great.) I then brought my suitcase to the USP store in the hotel and shipped it home. I'm doing that through a campaign with UPS and collective bias. Not having that giant bag with me all day was so nice. Also not worrying about where it was all day was equally good. I just feel safer with USP then say the airport. After having our bags out in the rain during our Disney vacation and then to have things stolen from them makes me very wary of trusting the airlines. So, I dropped off my bag and then headed over to the Mandalay Place mall that connects Mandalay Bay and I went to Hussong's Cantina for lunch. It was so good. I got a great ribeye steak and some carnita sopas, unfortunately the appetizer came at the same time as the meal, I don't like that. I had two of the sopas and devoured the steak, it was like butter and also had some jalapeño butter to spread on it. Yum! With my tummy full I headed over to the shark reef to take some photos and relax before going to the airport.
Again I ask why we didn't spend more time at the host hotel, the shark reef was really cool. I think that would have been a good venue for an after hours sort of meetup. Today's photo is of the golden crocodile that they had at the Shark Reef. I spent much of my time there making video of the fish swimming around, I'll be putting that together into a long video that will have music. I noticed that the PlayTouch worked really well in that sort of lighting and the M580 had a bit of trouble so I stuck to video. The shark reef was a good time, I enjoyed just taking my time and viewing everything that I could while I was there.
I have to apologize to the wonderful Miss Britt (@MissBritt), I think we were trying to connect via twitter but for some reason while I was in the shark reef I had no service and totally missed a tweet from her saying that she was "here" which could have meant the shark reef or Hussong's. I hope that she didn't think I was ditching her. It would have been fun to tool around and take photos together. I guess I should have just figured out a better way to communicate or been more specific.
I grabbed a cab and headed to the airport where I finally got to start writing a few of the recap posts from BlogWorld & New Media Expo. Being at a conference and blogging a conference are not easy to do at once. There is a thing called sleep that I tried to include on the trip as well.
Prior to my flight I caught up with Andrea Martins (@AndreaExpat). She won the Kodak M590 from me during me Content You Care About session.
She was headed home to Kuala Lumpur, Malaysia. That is quite a ride. Yikes. Andrea thanked me again for the camera and showed me a message from her husband. He was reminding her to pick up an inexpensive camera while she was in the states. Guess what, taken care of! Nice. Then it was time to board the plane.
I had first class again (airline miles, gotta love them). I was able to relax, watch a movie (Invincible) and sleep (some). It was a good ride home and I even got home earlier than expected. More on that later.
What is Drew Shooting with?

Model: KODAK EASYSHARE M580 DIGITAL CAMERA
ISO: 400
Exposure: 1/3 sec
Aperture: 3.4
Focal Length: 5.2mm
Flash Used: No

Disclosure: I received this camera and the Kodak PlayTouch and 2 Kodak PlaySport HD Waterproof Video Cameras for free from Kodak in return I use them and blog about them. The opinions about them are 100% mine and the links are affiliate links.
How Does Drew Protect His Photos?

Model: GoFlex™ Ultra-portable Drive CAMERA
Interface USB 2.0 or 3.0
Capacity: 320GB – 1.5TB
Automatic Backup Software:PC & Mac:
Weight (typical): 150g (.33 lb)
Software: Pre–loaded backup software with encryption

Disclosure: I received a number of Seagate devices including the Seagate FreeAgent GoFlex 1 TB USB 2.0 Ultra-Portable External Hard Drive, GoFlex Home, GoFlex TV and GoFlex Net. I'll be talking about these devices in the coming months. The opinions about the devices are 100% mine and the links are affiliate links.
Copyright (c) 2020 BenSpark Family Adventures