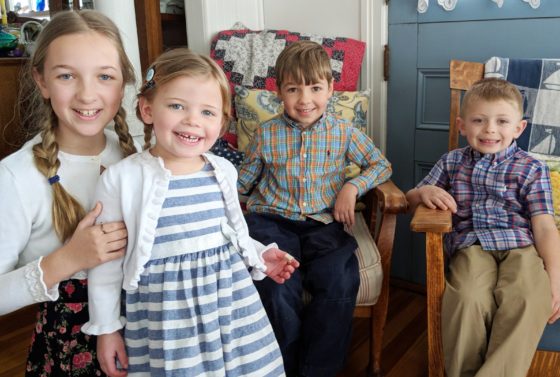 Photo-A-Day #4736
We have been compensated with a two-night stay at the Cape Codder Resort and additional amenities. Opinions are 100% our own.
We started the day off at the Cape Codder Resort. The kids had a surprise Easter egg hunt in the room. During the night E.B. came through and hid 8 eggs for each of the kids. They woke up and found a note from E.B. telling them that he came and hid eggs. They kids were great about being fair with each other and finding all the eggs. We packed up and then did our last activity at the resort. There was a special Easter Egg Scavenger Hunt that took place throughout the entire resort. We went from the Arcade to the Gazebo Cafe, Grand Cru, Outdoor Pool and the outdoor deck. If you followed the map then you ended up back at the lobby where each kid received a Russel Stovers chocolate bunny and then met the Easter bunny for a photo. Below you can see my entire recap video of our weekend trip and more.
I love how they set up this adventure. Last night at the Bunny hop there were eggs around the room and a bunch of kids just started scooping them all up and keeping them well before the DJ announced an egg hunt. Needless to say, Eva and Andrew did not find any eggs because they aren't the type of kids to just go around the room scooping up eggs like they've never seen Easter eggs before. But, the Scavenger hunt was well controlled and there were people at each station giving the kids two eggs. With six stops that is pretty decent and fair. The candy inside was good candy as well. Name brand stuff, so we were impressed. The kids also loved meeting the Easter Bunny and getting their picture with him.
Our one last lap around the property really let us know how much we enjoyed the place and how much we were going to miss being there. The activities that were scheduled for Easter were excellent. It was a great family adventure for us and it would be even better once Andrew grows two more inches taller, then he can do all the slides. I was really impressed with ow he reacted to finding out that he couldn't do the slides. He wasn't bothered by it and just enjoyed the lazy river and the wave pool. We did come to the realization that his no fear of water is more of a liability than anything. We're going to sign him up for lessons this Summer at the Cape. Eva could stand to take lessons, too but she is taller so is able to stand many places.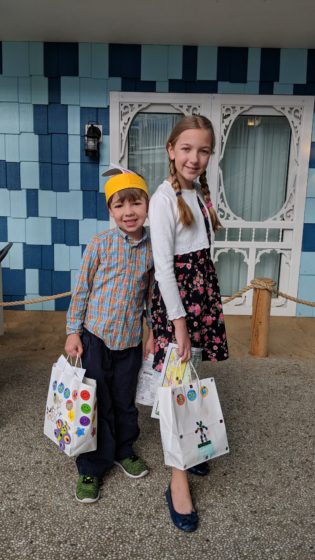 Once we took our photos with the Easter Bunny we hopped in the car and headed down to Church for Easter Mass with my parents and sister Tara. We went to Saint Anthony's Church in Falmouth and the service was excellent. There was fantastic music, too. Eva loved seeing that.
After Mass we went back to my parent's house for Easter lunch and also to have another Egg Hunt. Before the hunt began my sister, Shelby came over with her husband and children. The kids were so excited to see their cousins. The cousins had their own egg hunt at the house before Church but were headed off Cape. We were lucky to have a little time to spend with them and I was lucky to snap the photo above.
After Eva and Andrew did their egg hunt I shot this photo.
During the rest of the afternoon the kids ad fun with their grandparents and I created the video above. I hope that you check it out, it has some great info about the Cape Codder Resort & Spa.
Copyright (c) 2020 BenSpark Family Adventures