Photo-A-Day #2912
Today I went on a tour of YesVideo along with the other YesVideo Bloggers. Our tour was part informational part Easter Egg Hunt. The team hid some eggs at various stops along our tour. I've toured the facility before and was even more impressed this time around.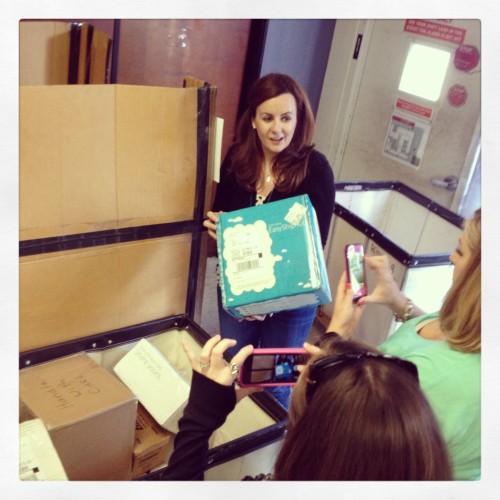 The tour took us through all the areas of YesVideo from receiving the packages from all of the different retailers as well as the direct online orders. We learned that there are dedicated trucks to deliver the orders to YesVideo. Every step of the way the memories of customers are taken care of. I noticed that the items are taken care of much better than even how customers take care of them. From personal experience I know how we store our video tapes and film reels, half of the things that I sent in I had to clear off an inch of dust. I'm sure that is the case in many homes around the country.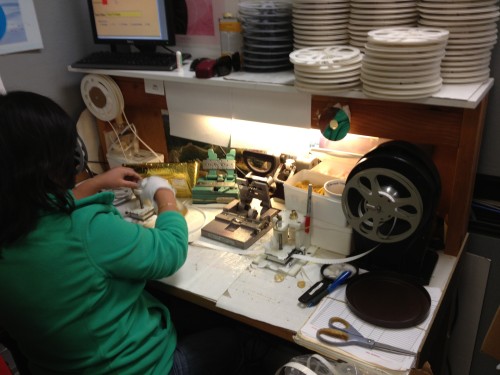 I've sent in film reels in the past and I have been very happy with the return. The photo above shows a YesVideo employee preparing a film reel. Each reel is checked for any physical problems. The film is treated with a solution that not only cleans the dust off of the film but it also smooths out any nicks and scratches so that it plays much better.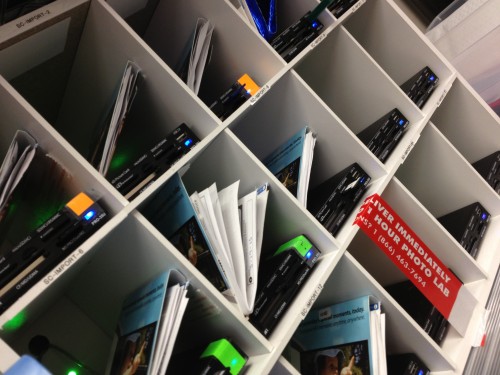 A new product that YesVideo is offering is transfer of media files from USB drives, SD cards and more to create DVDs. There are a lot of different file formats to work with and YesVideo is working on the best way to transfer these files into a view-able product on DVD.
Every step of the way the memories of customers are checked and rechecked, there are QA steps all along the way. There are video cameras all over the place as well protecting both YesVideo and customers' memories. Such a great company with a much needed service.
I also learned that YesVideo buys film projectors and in their in-house machine shop they clean up the projectors and then refit them with updated technology. They maintain VCRs as well from all the different manufacturers. It is a very cool operation there.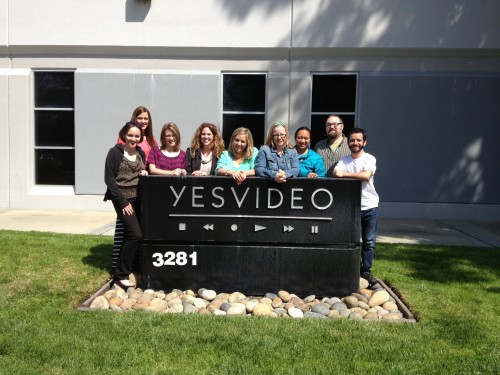 The team of bloggers had a fun day and asked some great questions along the tour. I found one of the Easter Eggs and received a gift card so that I could transfer more of my stuff with YesVideo. I have just the stuff to do, too.
After our tour it was time to hop back on a plane and head home. I'd forgotten just how long a West coast to East coast trip really was, and I'm heading back that way in less than a week. This time though for a little longer trip.
Disclosure: I am a YesVideo Ambassador. I'm here visiting YesVideo to have fun and to see what they do. I've sent my own personal memories to YesVideo and have been very impressed with what they do. Opinions about YesVideo are 100% my own.
Copyright (c) 2020 BenSpark Family Adventures