Photo-A-Day #2984
Today was Eva's Dance Recital. She has been working very hard this past year on ballet and acro. She has excelled in ballet and her teachers have told us how well she has been doing. She certainly enjoys ballet and acro but ballet is her dance, she has been doing it since she started dancing. For Ballet she danced to The Lonely Goathearder and for Acro is was Sea Cruise.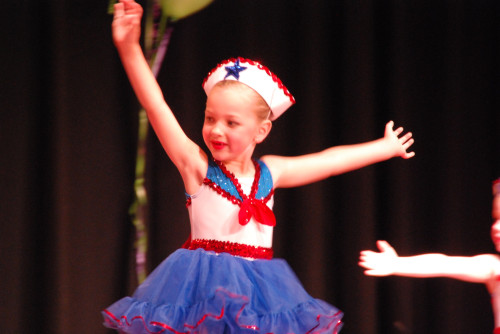 After the recital we had Mom and Dad, Tara and Erik, Shelby and Uncle Mike over for dinner. I grilled up hot dogs, burgers and more. We had a nice cook out and then celebrated my Dad's birthday and Father's Day. Eva suggested that we shoot a family photo so I got out the tripod and used the timer on the iPhone to take this family portrait.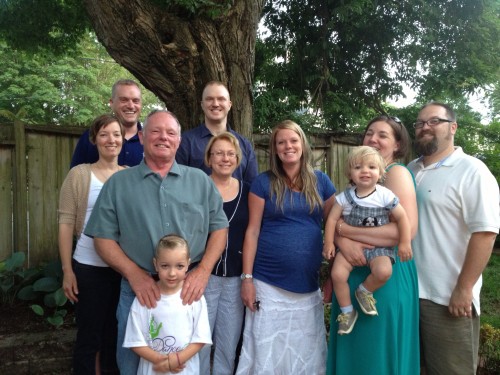 We also took a photo of the three Andrews.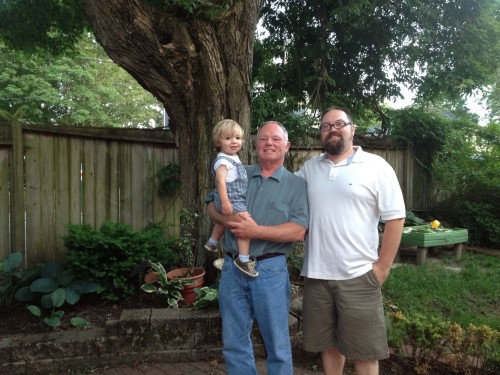 We also took a photo of Dad with his two grandkids. Soon he'll have three of them.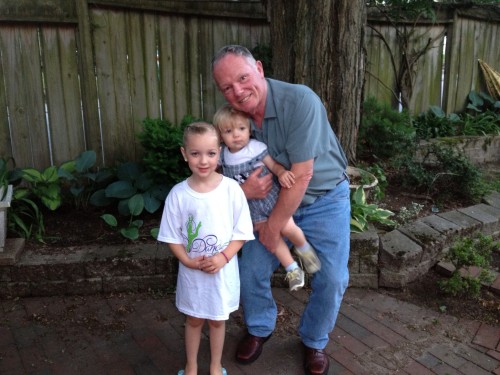 We had a wonderful family day today.
Copyright (c) 2020 BenSpark Family Adventures