Photo-A-Day #3036
This Summer we've designated Wednesdays as family adventure days. We go and get out of the house to enjoy something. Today we had to go and get Eva's uniforms for school and the place to get any uniform for schools around her is Donnelly's. We figured that while we were down that way we'd hit up the Roger Williams Park Zoo for the afternoon.
The Roger Williams Park Zoo is a nice zoo. They have very large animals and some very small ones. There are Elephants and Giraffes and they are a big draw. The Giraffes are Eva's favorite animals there. There is a house where they are washed and treated. The house is also used for education. We try and read all of the signage around the zoo to familiarize Eva with where the animals are from and other interesting facts.
We had a nice day at the zoo and it was a gear up to Eva's upcoming Zoocademy camp. She's going to have such a fun time and once she's done she's going to know so much about our zoo.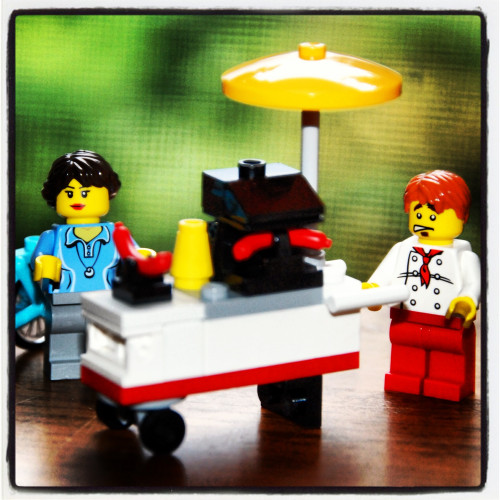 Today was the last day of National Hot Dog Month. My friend Rob has completed yet another month of hot dog trips and hot dog stories. You should check out Rob's YouTube Channel for all his fun videos.
Copyright (c) 2020 BenSpark Family Adventures