The first prize in my Swag Bag for SwagsGiving is the book Internet Marketing From The Real Experts (aff link). Both Allison and I received a copy of this book in our swag bags at Affiliate Summit West 2010. Congratulations to Chris Lewis of Dad of Divas.
About the book: Missy Ward and Shawn Collins, the creators of Affiliate Summit, compiled a set of 3 minute lessons from some amazing Affiliate Marketers. This book is a must have for anyone getting into Affiliate Marketing all the way up to experts themselves. The book is a who's who of Internet Marketing superstars including Zac Johnson and Jim Kukral.
Winners chosen with Random.Org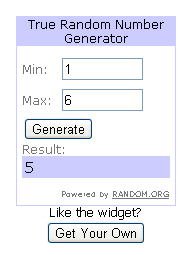 About SwagsGiving!
SwagsGiving is going to happen each day from November 1 to November 30th. Each day I'll put up a SwagsGiving post explaining how to participate. The post will also have an announcement of the previous days winner plus what the person won. Here's the twist. You won't know what you are winning until it is announced. I have prizes from Seagate, Kodak and Toy State as well as books, and various other prizes. So, here are the rules.
Today is your second chance to enter to win a prize from my SwagsGiving event. Remember to come back each day to see if you won and to enter for the next day's SwagsGiving Prize.
1 Entry – Mandatory to Enter – To enter the contest leave a comment on each day's SwagsGiving post with your guess about what might be in my SwagsGiving Swag bag. Leave this as your FIRST comment.
(If this is not done your entry will not count)
Additional Entries (Leave 1 Comment for EACH Entry)
1 Entry – Follow BenSpark on Twitter
(Leave a Comment with your Twitter name)
1 Entry – Subscribe to BenSpark's Personal Branding BootCamp
(Leave a comment letting me know you signed up)
1 Entry – Tweet about SwagsGiving… something like
@BenSpark is clearing out his Swag Bag. Prizes abound during #SwagsGiving – Enter here http://bit.ly/dkmHs7
(Leave a comment with a link to your tweet. Here is how to get that link to your tweet)
I will not respond to any comments so that I can run the Random.org numbers correctly. You have until midnight to enter for that day's prize. Once midnight rolls around (or as early the next morning as possible) I will close the comments. Each morning at 9:00am the new #SwagsGiving post will go up. The winner will be notified via e-mail and will have 48 hours to reply with a U.S. Mailing address so that we can send the winner their prize. Contest is open to U.S. Only. Prizes will be mailed out at the end of the month. You may win more than once. Please enter every day on the SwagsGiving post for that day.
Copyright (c) 2020 BenSpark Family Adventures