Photo-A-Day #3401
Today was one long adventure day for the family. We started off with a trip to Hasbro Children's Hospital to have a follow up regarding Eva's legs. She's had to wear a bar, boot and braces every night for almost a year and a half. We met with the doctor covering for her usual doctor and she was pleased to tell us that Eva no longer needs to wear that stuff to bed, her legs look great and her in-toeing has been corrected. She was so excited.
Our plan today was to go to the doctor's visit and then head to Biomes for the afternoon. Biomes opens at noon and so we had some time to kill. We went over to the Roger Williams Park to play in the Hasbro playground.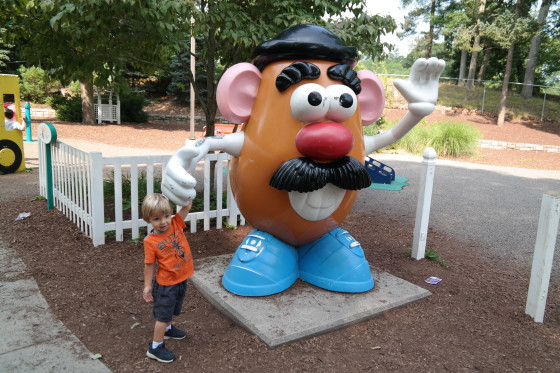 The playground is a really nice one. There are two separate jungle gyms where kids can run and slide and climb. Both Andrew and Eva had a great time on the jungle gyms. Eva is all about American Ninja Warrior these days and she practiced her Ninja Warrior skills. She climbed and ran and jumped. She did really well.
We stayed at the playground for a couple of hours and then found a place to have a picnic lunch. We sat up on the hill overlooking the carousel. We watched a couple of guys set up a giant inflatable funhouse. The kids speculated what it was going to be as it inflated and it wasn't until it was all blown up and we descended from the hill that they saw it was a Circus themed obstacle course/funhouse. We didn't stay to play in that but instead headed to Biomes.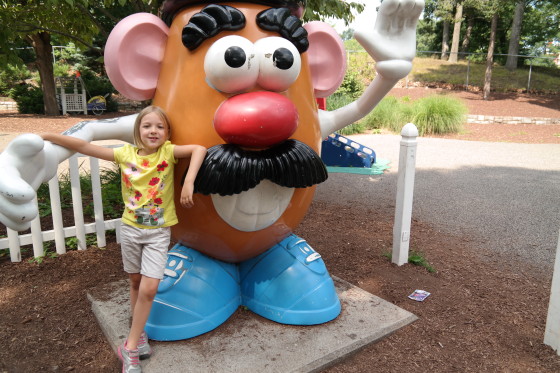 Biomes is an interesting place. It is down in North Kingston, Rhode Island. It is a private Marine Biology Center. It is also a hands on aquarium. There were a ton of touch tanks within the facility. We were able to touch rays and skates and sharks, starfish, hermit crabs, a tortoise and much more. The kids had so much fun watching all the fish and other animals. We stayed there for a few hours and enjoyed all that they had to show. they even had a very detailed Finding Nemo tank. It had all of the fish but also elements like the volcano and tiki masks.
We left Biomes later in the afternoon and headed home for dinner at Red Robin. We had a nice dinner but it may have been to much activity for Andrew. I think he was ready to get home.
Copyright (c) 2020 BenSpark Family Adventures