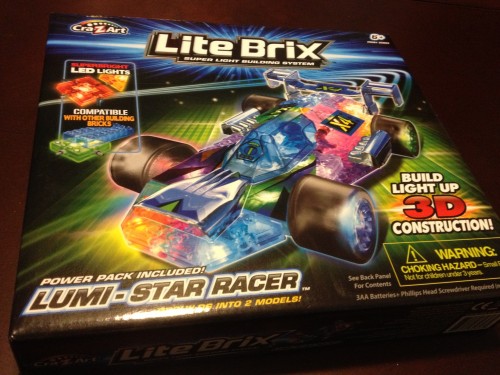 I love building toys. I love to create and see what I can make with them. I also love to follow the directions and put together the model that was intended. We were given three different sets from Lite Brix by Cra-Z-Art to try out. We opened the Lite Brix Lumi-Star Racer and decided to donate the Super Jet Fighter and the Lite Up fire Station sets to Christmas is for Kids. It was a fun and different type of building set, one like I've never done before because the pieces not only fit together like other building bricks but they also had connector pieces for conducting electricity throughout the model so it would light up.
I was introduced to Lite Brix at the Time to Play holiday showcase this past September and I was intrigued by the concept. There are brick or brix that have LEDs inside and in addition to the customary pegs for connecting pieces there are holds for connecting conductor type pieces that not only hold the brix together but allow the flow of electricity to reach different parts of the model.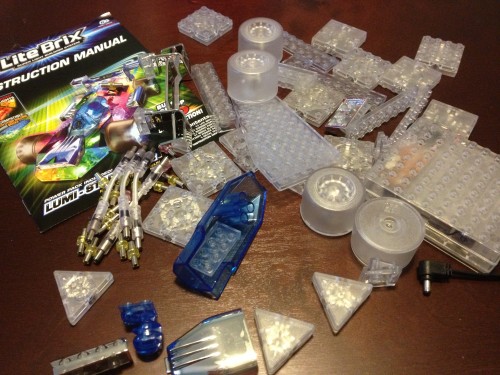 Because the model lights up you are going to need batteries. Three AA batteries are what is needed (not included) and you are going to need a small philips head screwdriver to open the battery compartment door. I used precision screwdrivers that you can get at any hardware store for short money.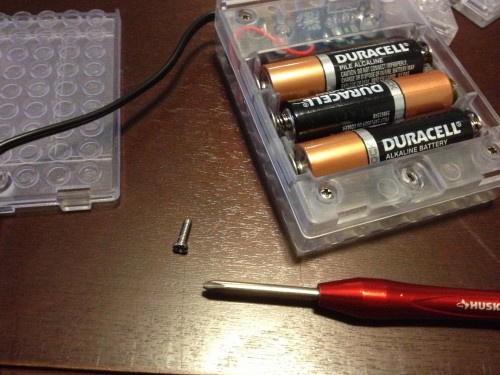 Once the model is built then you connect it to the battery compartment and a pretty sweet light show starts up. These are bright and powerful LEDs that we are working with here.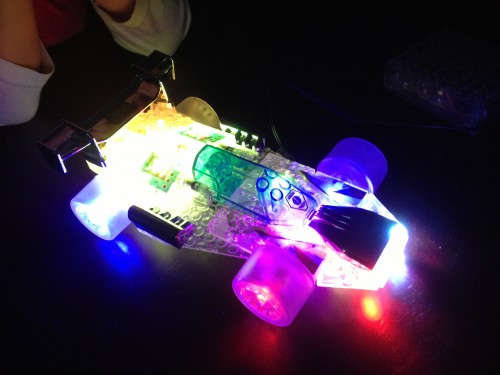 Once the model was completely built there were a few things that I realized. The biggest thing was that the battery compartment was separate from the model itself so it sticks off to the side. This is fine if you realize that this is not a race car that you are going to send zooming off with LEDs a blazing. The wheels of the racer do not move in a way to facilitate zooming. This is a model for display not for spirited play. If you realize this before you assemble then you are doing okay. I personally would have liked to have seen the battery compartment get integrated into the design and instead of the wheels lighting up that they would roll so that you could send the car zooming and lighting up. I think that would look really cool. So maybe in a future version the car gets the battery compartment to be a part of the design and the car gets more mobile.
Eva enjoyed seeing the car light up and watching me build it too. She'e excited to donate the other two Lite Brix sets to Christmas is for kids, so that some other kids can enjoy Lite Brix too.
About the Give it Forward Project on BenSpark.com
For the past three years we have saved money to go on a family shopping trip so that we could make donations to Christmas is for Kids. Each year we try to save more and do things bigger. This year many companies that I've done reviews with have provided me with toys to review but also toys to give away as well. On December 1, 2012 from 10:00am – 2:00pm Achin's Garage is sponsoring a Toy Drive of NEW unwrapped toys for kids aged newborn to 18 years old at Attleboro Farms to collect toys for Christmas is for Kids. We'll be making a huge donation thanks to so many great sponsors.
Disclosure: I was provided with three Lite Brix sets from Cra-Z-Art. I used one to review and two to donate. Opinions about the toy are 100% my own.
Copyright (c) 2020 BenSpark Family Adventures