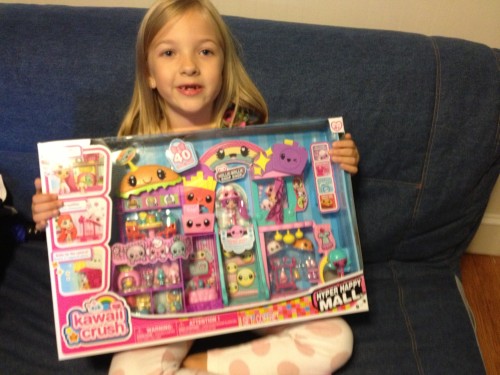 I was sent a huge box of toys from Spin Master to play with and review. On of the toys inside was the Kawaii Crush hyper Happy Mall. I gave it over to Eva to try out.
Kawaii Crush is a series of very little dolls that can chance clothes and shoes and hats. Everything that they wear is super cute as evidenced by little faces or smiling eyes on the clothes and hats. Just looking at the Hyper Happy Mall you can see that everything there is happy and the colors and activities are certainly of the hyper nature.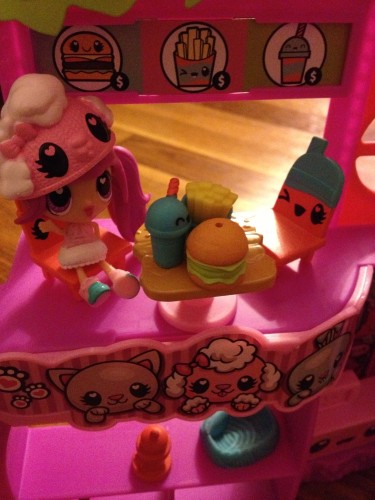 I am a big guy with big hands and this toy was very difficult for me to pick the accessories and manipulate them. This toy is definitely for a kid but for an older kid because the accessories (there are 40 of them but it feels like 400) are so small. I felt like I needed tweezers to pick them up.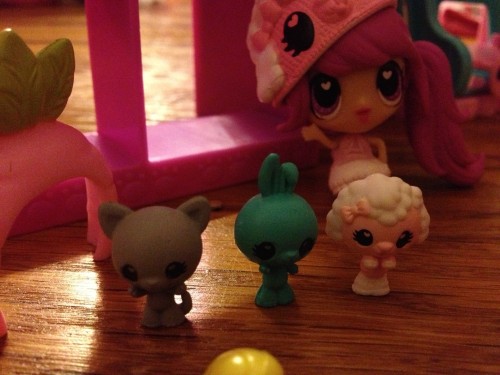 The style of the toys is that big heads, big eyes and crazy animal clothing style. Sort of an Anime style. The accessories are both soft rubbery plastic (clothing and shoes) and hard plastic (pets and other items). The pets have giant heads and little bodies as well, sitting them up was difficult and took patience.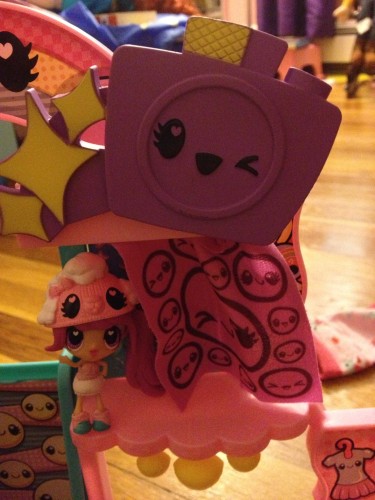 The Hyper Happy Mall comes with one figure and for the life of me I cannot find her name. I've checked the box a number of times and the website but no name can be found. The website description simply states "1 Exclusive Kawaii Crush Doll". Yes, that's great she is exclusive but what is her name. I guess Eva can just give her a name.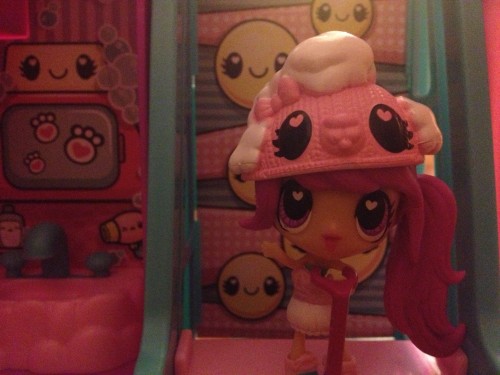 The Mall features a number of locations and activities. there is a Pet Shop, Burger Joint, Fashion Boutique, elevator and Photo Booth. Kids can enjoy playing with their Kawaii Crush Dolls in those various places. Each location has a set of accessories be they shoes, pets or chairs and happy burgers, drinks and fries. Seriously, everything has a smiley face on it. Everything.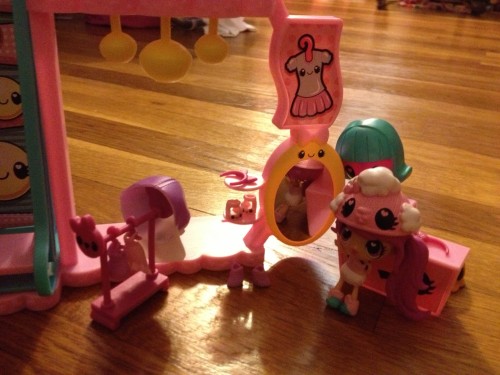 In all this is a fun toy for your little fashionista. They can glam up their doll with new clothing styles and shoes plus take photos of them in the photo booth and hang with other dolls in the burger joint.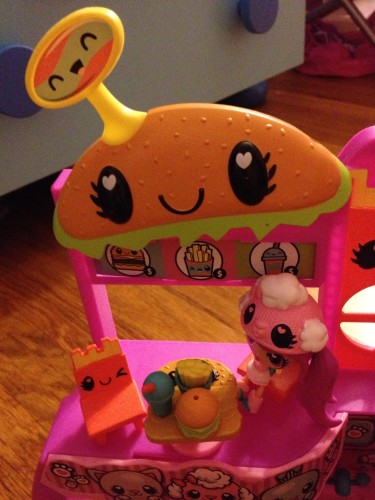 Eva certainly enjoyed playing with the toy. I would advise that you label a ziplock bag or some other container so that your child can keep the extra accessories in order. They are certainly vacuum-able items and in our house if something gets sucked up, it is gone.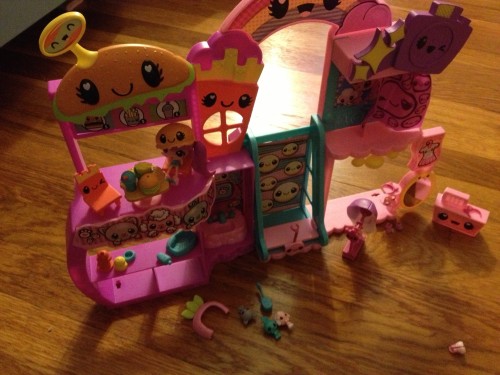 Copyright (c) 2020 BenSpark Family Adventures