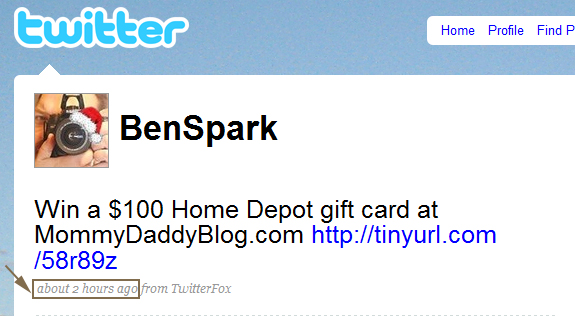 It seems to me that many people are having a hard time getting the exact URL for a Tweet. It is very very easy to do.
1. Sign on to Twitter
2. Post a Tweet
3. Click Profile
4. Locate your Tweet
5. Click on the time stamp link of the tweet. (i.e. about 2 hours ago)
6. This will open up the individual tweet.
7. Copy that URL from the Address bar.
That is how you capture the url of a single tweet.
Copyright (c) 2020 BenSpark Family Adventures