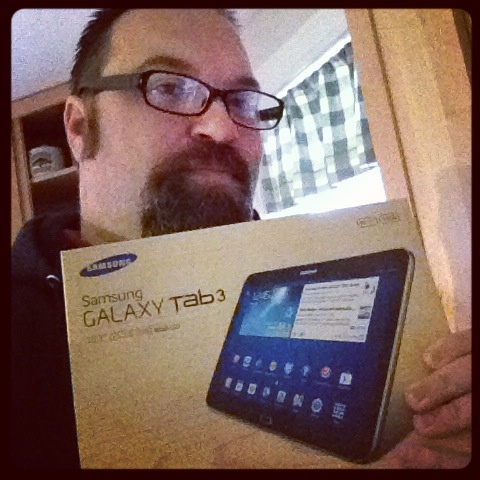 In our house we've had two tablets for a few years. I won a prize at a conference and turned that in for two tablets, one for me and one for my wife. Well, they got old and wouldn't run apps anymore without crashing so we sold them. We decided to go to a one tablet family and see how that would work. For the most part it works okay but I really liked having my own tablet. So, when I got the opportunity to go shop for a new Samsung Galaxy Tablet 3 at Best Buy you know I was excited to see the tablets for sale.
I've used Android based phones in the past, my very first smartphone was an Android based phone. I've also always had Intel Based computers going all the way back to the first Pentium processors. I was happy to see that Intel was inside the Galaxy Tablet 3 10.1. It is running the Intel Atom processor which has great speed. I could run all of the apps that I had amassed from years of using Android phones off and on and I knew that they would run fast, too.
So, I was off to Best Buy to go make the purchase and learn about the device. I hadn't been in Best Buy in a while and immediately learned that there was a whole Samsung mini-store within the store. Well, not really a store per se but an area set aside specifically for Samsung devices including the Galaxy Tablets.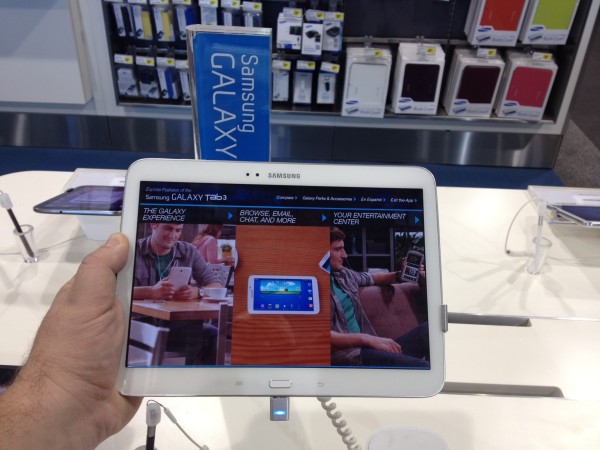 I spoke with the blue-shirt employee that was working that area. I think his name was Dave. He told me about many of the features of the Samsung Galaxy Tablet 3. He explained that I could use voice recognition software built into the tablet to write posts or tweets or anything. I found that would be a great feature for me for many reasons. I write a lot of posts but I can't always find the time to use the laptop or the desktop computer. When I switched to a job that would put me at home more time then at work during the week I thought that I would be writing a lot more posts and spending a lot more time with the family. I certainly am spending more time with the family but not as much time is available to write posts as I used to have. If I can just speak my post without using any special headset but rather by just talking to my tablet, then I can write much faster and get right back to playing with the kids. I really like that feature of the Samsung Galaxy Tablet 3.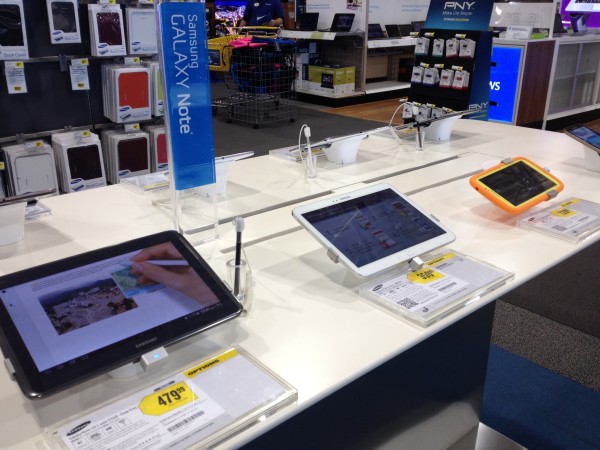 The Best Buy blue-shirt employee also showed me how I can customize the start page of my tablet so when I sign on I immediately see the things that are important to me. Whether is looking at my Twitter feed, Facebook News Feed or having quick access to the apps I use most often. I determine what the page looks like and what is quickest for me to access. I can put in apps so that I can immediately access apps or widgets for items that bring me information. I have control of it all. I found the employee at Best Buy to be very knowledgeable of the tablet and he provided me with some great tips and shortcuts for me to get the most out of my experience with the Samsung Galaxy Tablet 3.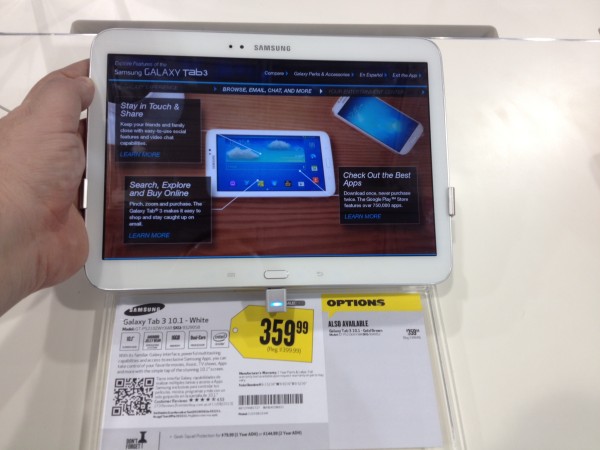 The price on these has dropped to $299.00, a steal.
I also use a tablet for entertainment. I take it with me to work so that in downtime I can watch some of my favorite shows and catch up on things that I might have missed throughout the week. I can access quickly YouTube or other video programs. I can use the tablet to play games. The tablet is also a learning device for our children. When there are apps that we find that are educational in nature we load them onto a tablet so that when we have time we may play a little game with Eva or Andrew. The kids love to use the tablet. I can access TV shows or movies for them to enjoy.
I had the Samsung Galaxy Tablet with me during the Thanksgiving holiday. We were at my parents place and they don't have all of our shows DVRed. Luckily I could access on the Xfinity app so that we could watch shows that the children love. This provided the occasional half hour chunks of time when we could entertain Andrew before he ran off to do the next thing which is usually to become a whirlwind that we chased after and prevented from causing major damage. Even with all that use the battery held on all day and I used it like crazy, showing the family photos, taking photos and more.
On Thanksgiving morning he had been woken up early by Andrew. He was a wild man all day and as we were trying to put him down for a nap we watched an episode of Curious George on the tablet. The screen is really vibrant and the tablet is fast and connected quickly to the wireless network from anywhere in the house. This works out well because you never know where you're going to end up when you chase Andrew.
Because we have children I made sure to get a screen protector and a case so that little hands couldn't damage the tablet. I like that they want to use it but I like to prevent to problems.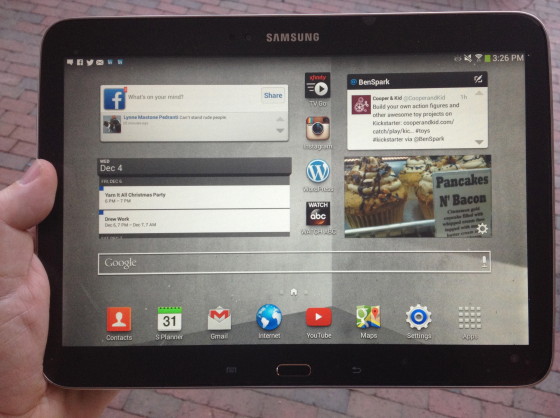 When I was setting up the tablet for the first time I connected many of my social media outlets and profiles. What I really liked was that once I sign into an app or a social media site I didn't have to sign in again and again the tablet intuitively knew what to use. For instance, I signed in to Google and immediately the calendar app on the tablet had my calendar from Google which I share with my wife. This makes it easiest for us to keep track of everything that's going on in one central place so if I updated it on the computer at work or if I updated through the tablet we would both get the same appointments. But I didn't have to set up email and calendar and photos I put in my Google account and everything was connected. Photos from my Google+ account or accessible immediately on the tablet. Photos that I take with the tablet go to my Google+ account privately and I could determine if I want to make them public. That happens automatically I don't even have to think about it. I like efficiency like that. I also like that any photo I take can go immediately to Drop Box. With the tablet I got 50 gigabytes of storage.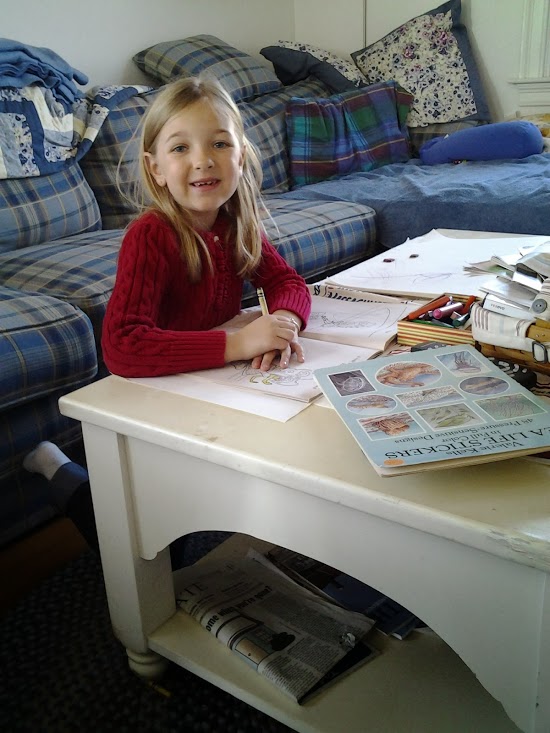 While the camera is only a 3 megapixel camera I don't really shoot with a tablet and would only use it when I really need to just take a picture of something stationery. But I do like that there is a camera option because you never know when you're going to need one. There's also a front facing camera for conferences using apps for chatting. I like that there is a ability to upgrade the amount of storage of the tablet by using a micro SD card. I took a micro SD card that I had laying around and put it into the tablet and immediately the photos and videos that were on the card went right into the gallery of the tablet so that I could quickly and easily take a look at them, delete the ones that I didn't want and keep the ones that I did.
Well, there are still some apps that I wish were on the Android platform, but I am happy with the selection I found through Google Play. Most notably the app that is missing is one for Amazon Prime. I like to watch Instant Video through that platform and was disappointed to find out to Android does not have an app for it. Although I do still get access to video from my cable provider, Comcast and the Xfinity TV Go app. So I can find entertainment on the go very easily.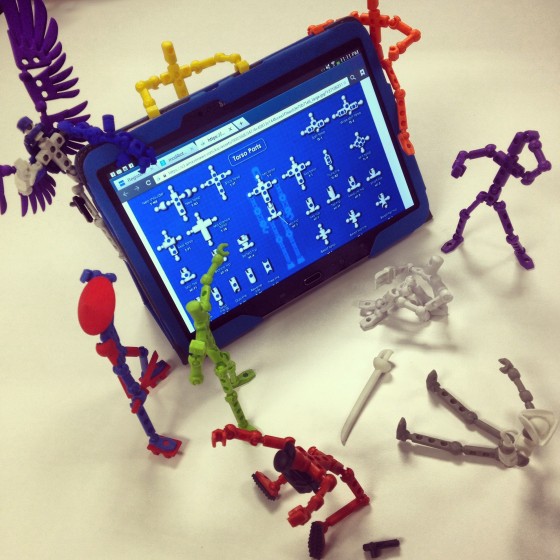 So, as far as entertainment and productivity and general usefulness I found the Samsung Galaxy Tablet 3 is going to fit into my life really well. I even used the voice recognition software to write this post while my son was sleeping. It was much more efficient to do the post this way on the tablet that was to write on the computer. It was also quicker.
For my next steps with this tablet I am going to pair it with my Samsung NX300 that arrived today and use it to take photos remotely. There is a sweet app for that which I cannot wait to try out!
Copyright (c) 2020 BenSpark Family Adventures