Photo-A-Day #3176
Today was Eva's Kindergarten Christmas Play. She was the angel and had two lines in the play. She did an excellent job in her role. Watching her up there confidently delivering her lines and smiling as she sang Christmas songs made me so proud to be her Dad. She practiced her lines every chance she got and she had them down cold.We were joined at the play by Grandfather and Mem, Auntie Tara and Shelby (cousin Dylan), Uncle Mike and my Grandparents.
After the play we visited a bit at my parent's house. Andrew had a fun time, as usual. He received a set of mini books from his Great-Grandparents. He had fun lining them up and telling me what animals were on the covers.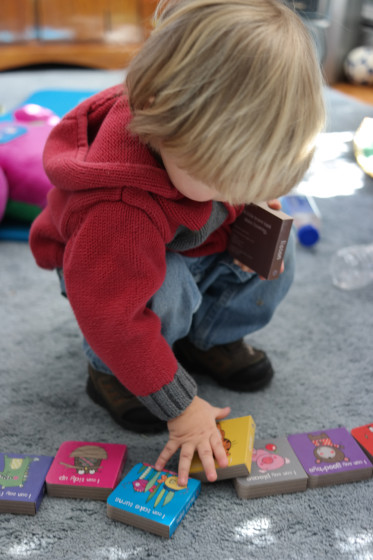 Andrew and I got haircuts before we went over to La Salette to see the lights. We were there for our annual family visit. It was pretty cold so we didn't stay that long. I'll head back there again before Christmas to shoot a bunch of photos with the Samsung NX300 and my great lenses. I did get some shots while we were there tonight but it was way too cold for the kids.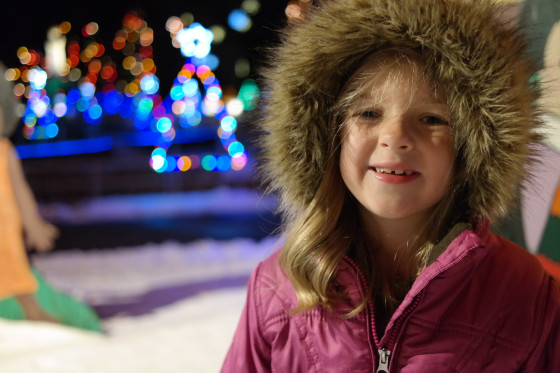 We did end up walking through the Nativity Sets room. I took a few pictures while I was there including this one.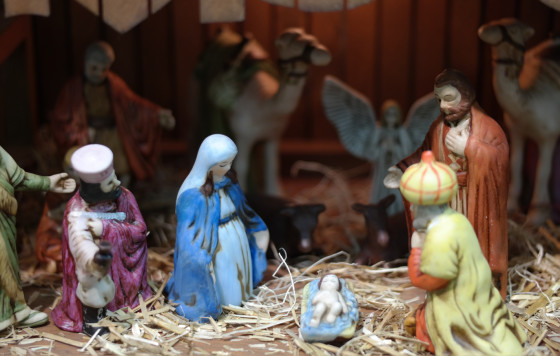 To warm up we went on over to Bliss Bros. for dinner (another Christmas tradition). Can't go to La Salette without a Bliss Special. And then finishing things off with a Pound Cake Sundae with Graham Central Station Ice Cream. Eva was shocked at the size of it.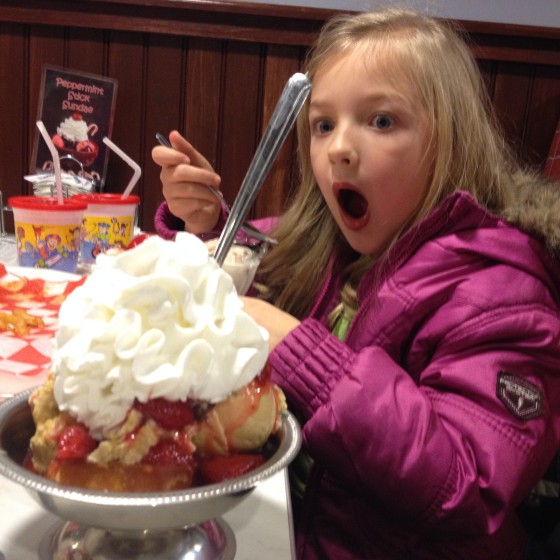 Copyright (c) 2020 BenSpark Family Adventures