Photo-A-Day #2796
Tonight we went to La Salette to see the lights. We got there moments before they turned the lights on for the night. We're making this an annual family trip. Luckily we are pretty much right around the corner so we can just hop in the car and get there for the lighting. So we can make that decision at the last minute which when you have two little ones is sometimes the only way to do things.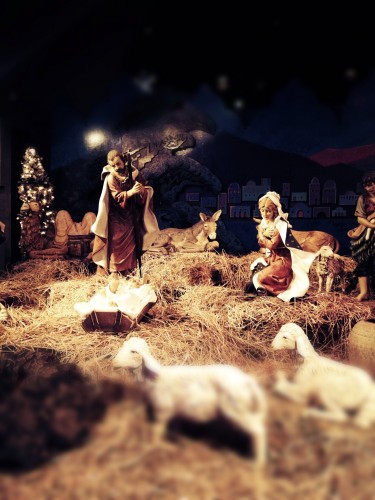 We walked around for a while and saw the Nativity scene, Clopper the donkey, and Eva and I did the prayer steps. The first few stairs she said long prayers but as we moved further up the stairs they got shorter and shorter. We also walked around the pond and read the Christmas ABCs and took photos of the lights. Eva had her light up flashing mug of Apple cider.
After the visit we went to Bliss Dairy for dinner which is also part of the tradition. Bliss Special and a Pound Cake Sundae with Graham Central Station ice cream, so yummy.
Copyright (c) 2020 BenSpark Family Adventures