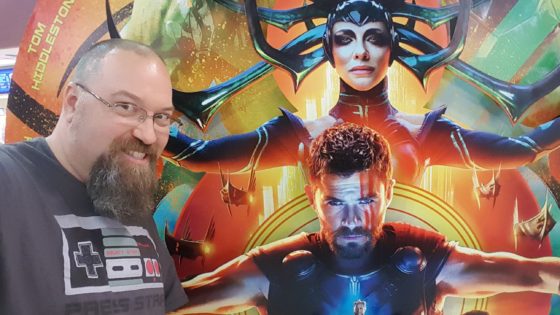 Photo-A-Day #4547
I have been invited to California October 9-11th by Disney to attend the Red Carpet Premiere of Thor Ragnarok and many other things. Airfare and Lodging are being provided as well as some meals while in town. I will probably receive some promotional items and more. Opinions of everything are my own.
Disney Magic came to my inbox the other day. An invitation to not only see the Thor Ragnarok movie early (it opens in theaters on 11/3), but to actually attend the Red Carpet Premiere of the movie. I'm sure that we'll get a moment or two to interview some of the cast but I am not sure who we are interviewing yet. I may actually be as close as I am to Chris Hemsworth as I am to his cardboard visage in the photo above. How incredible is that?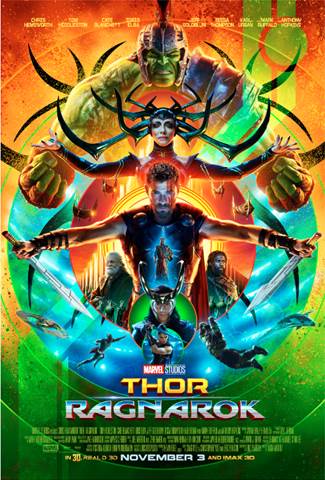 This movie looks incredible and not just because the Hulk is in it! See for yourself!
On this trip I will also be attending a very special Cars 3 themed dinner in celebration of the In-Home release of Disney/Pixar's Cars 3 (available on Digital 10/24 and Blu-ray 11/7). I am hoping that this special dinner will actually be at Disneyland in California.
UPDATE – The dinner WILL be in Disneyland!!!!! It will be at Flo's V8 Cafe inside Cars Land at Disney California Adventure!!! For the first time ever Cars Land will be fully decked out for "Haul-O-Ween" which will make the night that much more fun! After dinner we will go on Radiator Springs Racers, Luigi's Honkin' Haul-O-Ween and Mater's Graveyard JamBooree AND because it's right next door, before we head back to the hotel we will go on the brand new GUARDIANS OF THE GALAXY ride Mission: BREAKOUT! which will be themed out to Halloween with the new name "Monsters After Dark"!
I have not been there since Allison and I went out there nearly 15 years ago. Going to Disneyland with a group of bloggers has been one of those things that I have never done on one of these trips before and I really want to do that. The Red Carpet is a first for me, so maybe two firsts in one trip…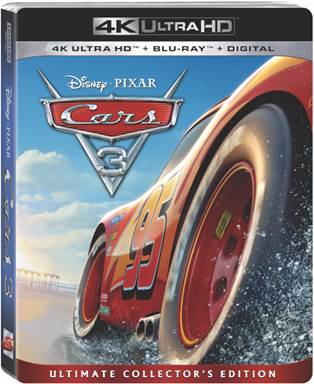 While on this trip I will also be screening a new episode of Disney Junior's new animated series "VAMPIRINA" (premiering 10/1) which tells the story of a young vampire girl who faces the joys and trials of being the new kid in town when her family moves from Transylvania to Pennsylvania. After the screening there will be a Q&A with the series' Executive Producer, Chris Nee ("Doc McStuffins"). That will be a lot of fun, the show is super cute. See for yourself.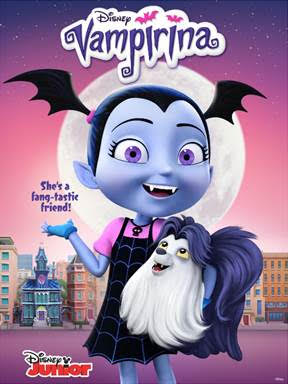 That isn't all, either. I'll also be attending a lunch with the technology company littleBits to get hands-on with their brand new STAR WARS Droid Inventor Kit (https://shop.littlebits.cc/products/droid-inventor-kit) where you can make your own R2D2 and bring him to life!
I'm excited about this because there is a fair bit of coding that we can do to make this robot do some cool things.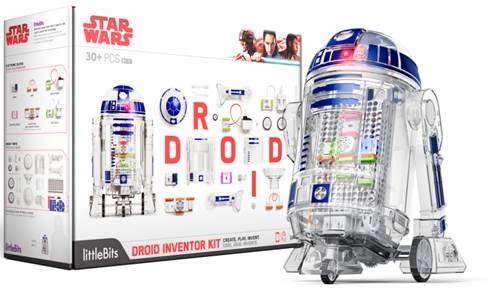 UPDATE: We just learned that we are also going to be screening two episodes of the new ABC comedy, The Mayor. We will also be meeting with 2 of the shows stars Bernard David Jones ("Jermaine Leforge") and Marcel Spears ("T.K. Clifton").
The show is pretty funny. I look forward to meeting these guys and screening more of the show. You can go and see the pilot of The Mayor on ABC Go.
I love going on these trips and they are always so much fun. I was torn on this one because it falls right on Eva's 10th birthday. Double digits is a significant one and we are going to make sure that she has something amazing to do on Sunday the 8th before I leave. I asked her if it would be okay for me to go fully willing to turn the trip down if she honestly wanted me to stay home or was going to be upset. She told me that she knows I love her and that I love these trips. She also said that this is an amazing opportunity for me and she doesn't want me to miss it. She does want to make sure that we get to Facetime together on her birthday. At least with technology we won't miss talking together on her birthday, face to face.
I'm sure that Eva will be following along to the fun pictures and videos that I will post from the trip. You can follow to and make sure that you are following these hashtags on social media: #ThorRagnarokEvent, #Cars3Bluray, #Vampirina, #littleBits
Copyright (c) 2020 BenSpark Family Adventures