Photo-A-Day #3035
Tonight me and my buddy Mike went out for Man Date 3. We received four $25 gift cards from Red Robin Burgers to use for our Man Date. Two of those cards were for us to use and two to give away. Opinions about Red Robin Gourmet Burgers are 100% our own. Want to see how much fun we had, read on!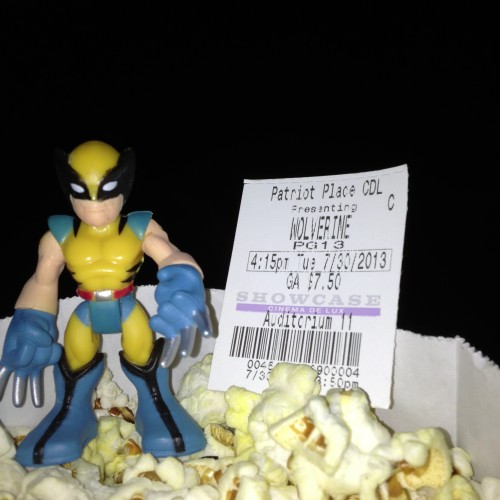 We went to Patriot Place to see the movie The Wolverine. We're both big comic book fans and Wolverine is Mike's guy. He is a huge Wolverine fan and so much so that he used to draw Wolverine, and Mike is a great artist. We both enjoyed the movie very much. It was a good jumping in point for us to have a fun conversation while we chowed down on delicious food at Red Robin Gourmet Burgers.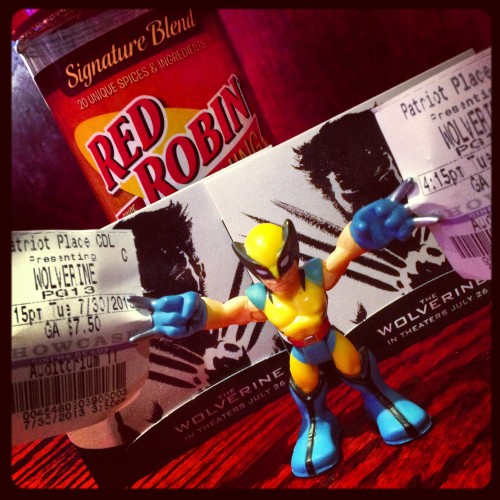 Red Robin Gourmet Burgers has a couple of special burgers to coincide with the movie The Wolverine. There is the Berserker Burger which has a spicy aioli, Siracha onion straws and spicy pickles topped with cheddar. We added bacon to it, not Canadian bacon in honor or Logan, but real tasty bacon. We also tried a burger that was Kuzuri style. If you see The Wolverine you'll know what Kuzuri is all about.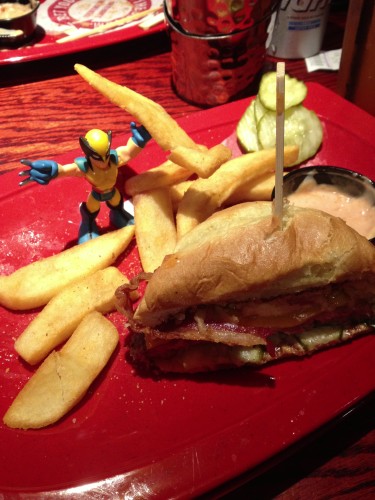 I of course has to ask for a side of mayo and a side of pickles so that I could make my own famous Fry Sauce. I've gotten Mike addicted to that sauce. He asks me to make it each time we go for our Man Dates.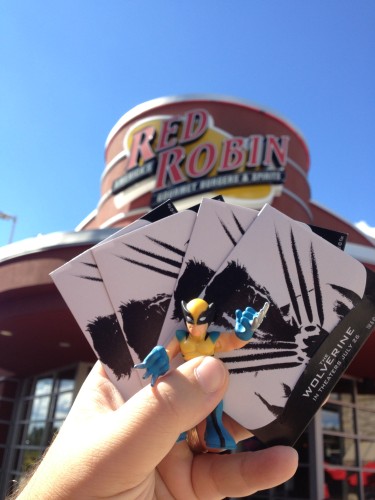 We ordered a couple of the Can Crafted cocktails but they were out of the Blue Moon version so we got the Coors Light one. I didn't care for it but Mike enjoyed them. I opted for Light Speckled Lemonade instead. I love that stuff.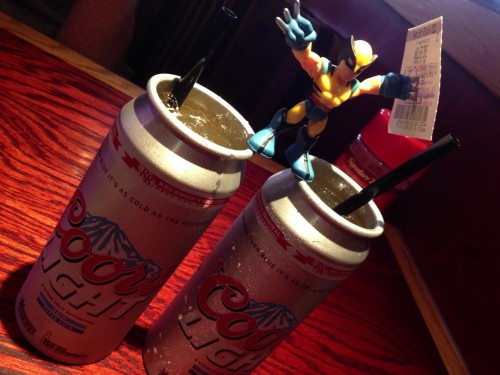 We certainly took advantage of the Bottomless Steak Fries and finished all of our Fry Sauce. We did pretty good damage to our gift card balance but not enough so we decided on some desserts as well.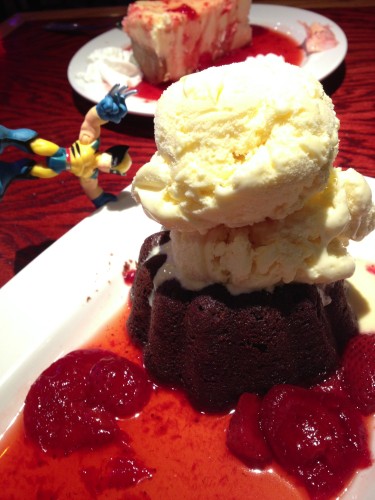 Mike celebrated National Cheesecake day and got the Double Berry Cheesecake. I went for the Gooey Chocolate Brownie Cake. Both were great.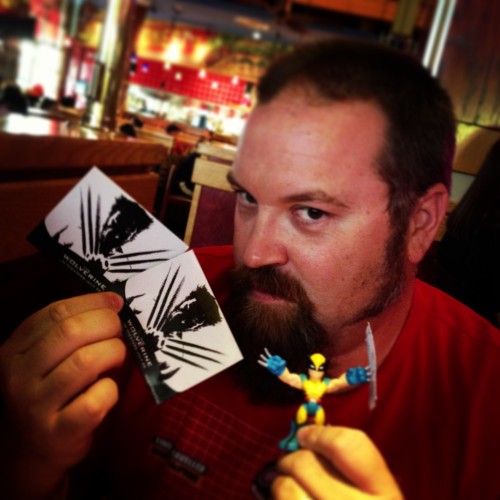 All through our meal we tweeted out photos and more. And gave away both of the Gift Cards through Twitter. The Winners were @redsoxdad and @durstslovepens. Thanks to everyone who followed Man Date 3 and tweeted along with us.
Copyright (c) 2020 BenSpark Family Adventures