Photo-A-Day #3248
I received a couple of MEGA Bloks Hot Wheels cars to review, opinions are 100% my own.
I've done a bunch of reviews for MEGA Bloks and most of them have been for the Skylanders sets but I have done two previous Hot Wheels sets and I like them, a lot. I pulled out all of my cars today and played with them with Andrew. He was excited to play cars and I gave him the option on which one to make into the monster truck. He choose the Bad to the Blade one. That was one of the two that I received to review. The other one was the Twin Mill. These are some sweet cars.

Of the two cars I liked Twin Mill the most. Maybe it was the flames, maybe it was the giant twin motors, but it is a cool looking car. I like how the overall car looks. It just looks like a crazy beast.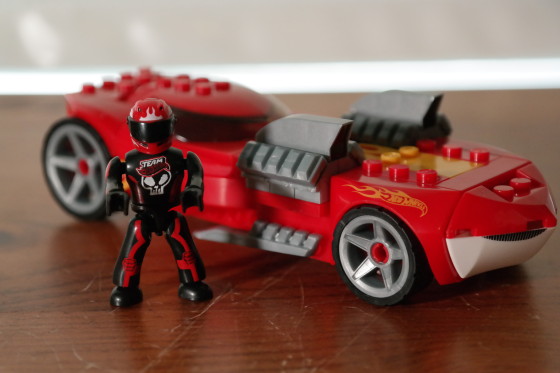 The Bad to the Blade car looks more like a spaceship than a car. It has an almost Indy car look to it, too. I'm more a fan of a way a beefy muscle car looks than this car with more angles to it.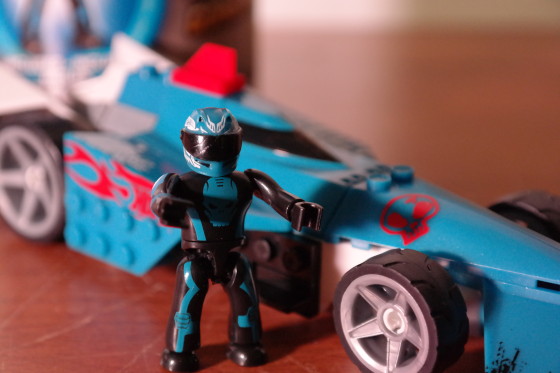 I like these sets from MEGA Bloks and the Hot Wheels line is amazing. When I was at Toy Fair I saw some more vehicles that are coming and can't wait to play with them or hopefully review them. The most fun thing, to me, is that each chassis fits on the MEGA Bloks Hot Wheels Super Blitzen Monster Truck frame. That is a great set and making it work with all of the other cars is perfect. The cars in the tubes are prices reasonably at $9.99 and you can pick them up all over, plus the cars fit back in the tubes when you are done playing.
MEGA Bloks has updated their Hot Wheels product pages and they have put up some new games and a screen saver maker.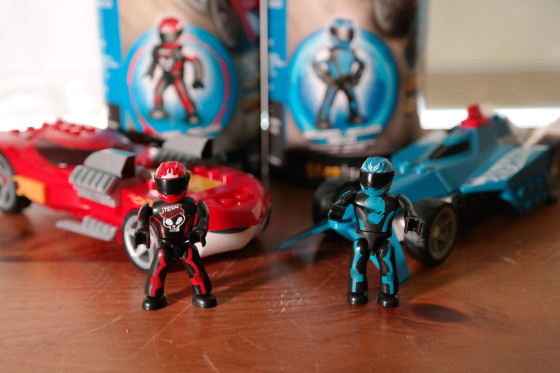 Copyright (c) 2020 BenSpark Family Adventures