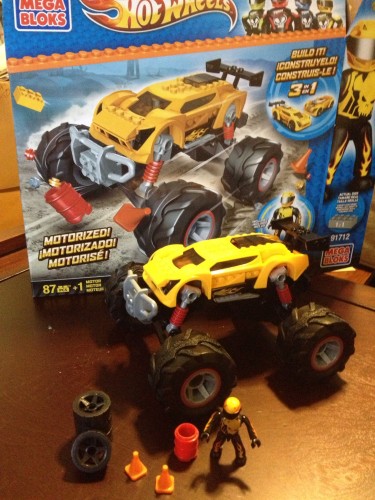 I've been reviewing some fun MEGA Bloks sets that are Skylanders themed but now MEGA Bloks has a bunch of new Hot Wheels themed sets. I was sent a set to try out and review. Opinions are 100% my own.
These are fantastic. I got the Super Blitzen Monster Truck set which can work with all the other Hot Wheels cars in the series. The set comes with one car that has two different versions and a motorized chassis with pull back action. The car can be attached to the Monster Truck chassis in either version. A small driver comes with the set as well. I did a fun build video with the set.
The motorized chassis is great. Make sure you have plenty of room to roll, though because if you pull it back far enough you get a fast ride on those giant wheels.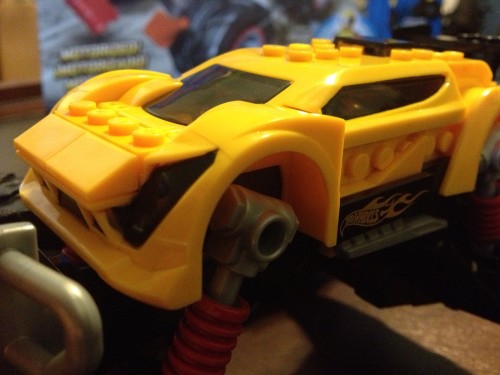 To add a car to the Monster Truck chassis just remove the regular size wheels and attach the shocks to the axles of the car.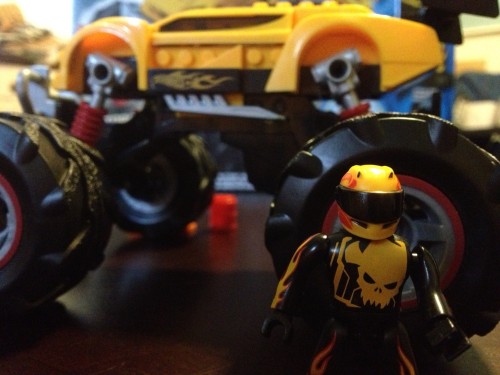 The monster truck tires are huge. They are bigger than the racer figure.
Each figure is highly detailed and poseable. Great details on their fire suits and helmets.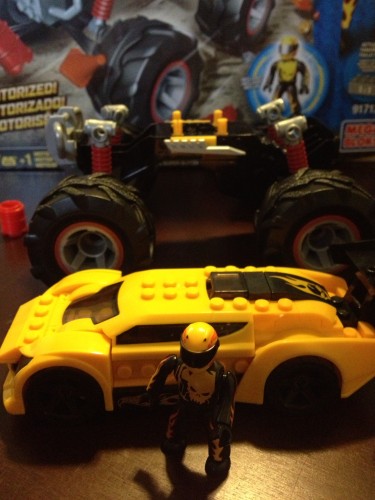 There are two versions of the race car. one where the car has a roof and one where the car is a convertible. Both versions have space to fit the race car driver and both look great on the monster truck wheels.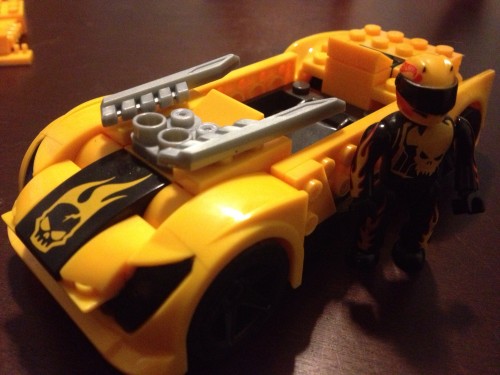 The convertible version of the race car has a crazy big engine and sick headers.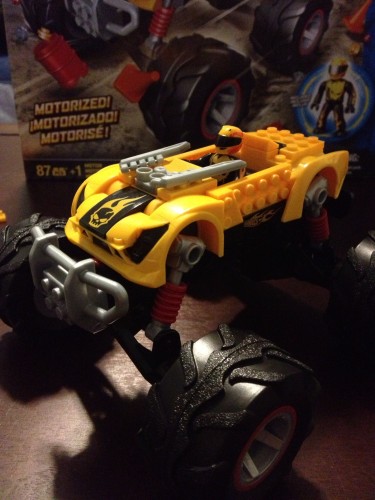 Popping the convertible on the monster truck tires makes one mean convertible. The box says a 3 in 1 build but I count 4 vehicles that you can make, two regular sized race cars and two monster trucks. That is even before you start using your own imagination and other bloks to create something new.
I had fun building this set and I look forward to trying out some of the other MEGA Bloks Hot Wheels sets and telling you all about them.
Copyright (c) 2020 BenSpark Family Adventures