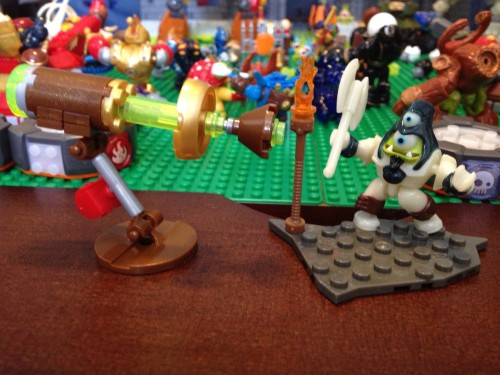 I received a whole new crop of MEGA Bloks Skylanders Giants toys to try out and review. as always, opinions are 100% my own.
The Biclops from Skylanders is a pretty cool character. With eyes that are set one above the other and a giant double edged ax the character is also called an Axecutioner. The Biclops has a great design. Not only is one eye above the other but the top eye is peeking out through the executioner's hood that he wears. He also has a little chin beard as well. This Enemy Pack contains the Biclops, which Glows-In-the-Dark and is exclusive to Walmart, and a multi-position-able laser. It also has a torch which makes little sense for a guy who can light his own way, but maybe that is just me.
The giant laser is another nice enemy weapon to have in my collection. The way that this was built from the MEGA Bloks makes it perfect for posing many different ways. This may be the laser beam that Skylanders use to light up crystals and open the way as they wander Skylands. It certainly would make sense because those lasers spin in a complete 360 to destroy foes and also to slight certain crystals.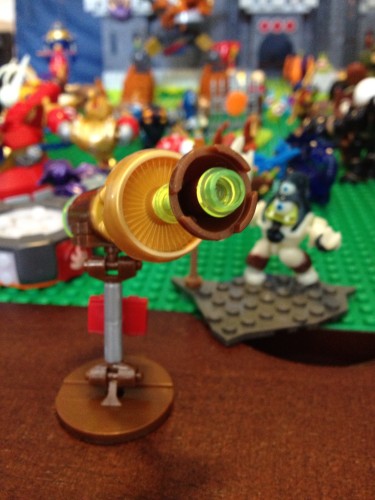 Overall the set is pretty nice. I enjoy the Glow-In-the-Dark figures but rarely play with the MEGA Bloks Skylanders Giants in the dark so that feature does go unused. They do however make for fun pieces to display at night.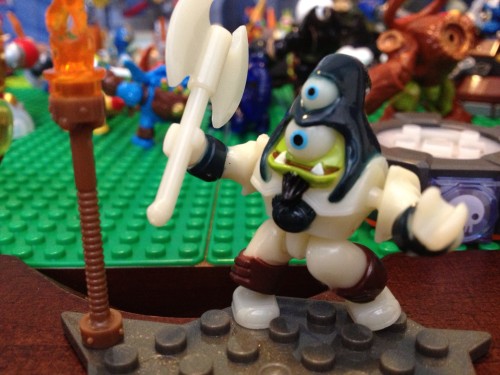 Copyright (c) 2020 BenSpark Family Adventures