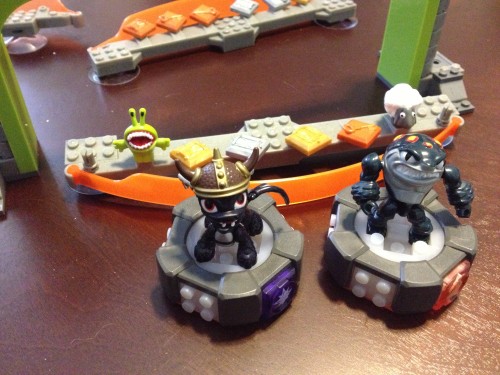 The latest MEGA Bloks Skylanders Giants Battle Portals that we have to review are Terrafin and Dark Spyro. We received Terrafin to review and I bought the Target exclusive Dark Spyro figure. I pulled the two of them out today to play the Ultimate Battle Arcade game Turbo Target. The figures are really well done and they each come with their own battle bumpers as well as pieces of treasure and some targets like sheep and chompies. Here is the video that we made of the figures and the game play.
I've really enjoyed these figures and the battle portals. They slide well and spin also. The detail on each figure is terrific, too. MEGA Bloks truly captured the feel of each figure and made them extremely pose-able.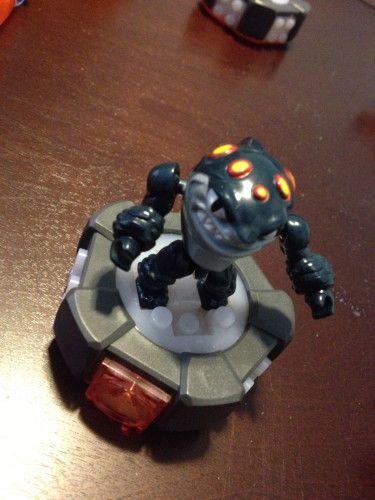 I have noticed that the battle portals are repeating colors. The Earth Skylanders have a flashing orange battle portal like the Tech Skylanders do. I would have liked to have seen the Magic Skylanders have a flashing purple battle portal instead of red. Red works for the Fire Skylanders but Magic and purple go together better.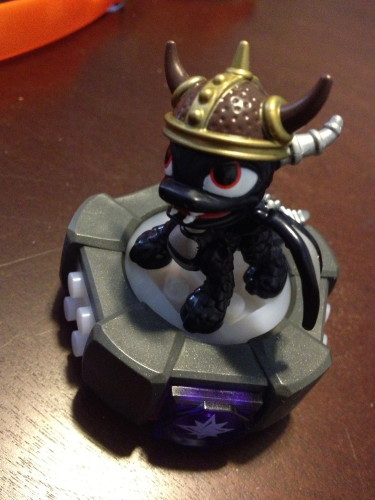 What I liked best from these two figures was that the Dark Spyro figure is wearing one of the hats from the game. Dark Spyro has the Viking helmet on his head and it looks great.
Disclosure: One Product Provided. One was purchased by me. Opinions are 100% my own.
Copyright (c) 2020 BenSpark Family Adventures