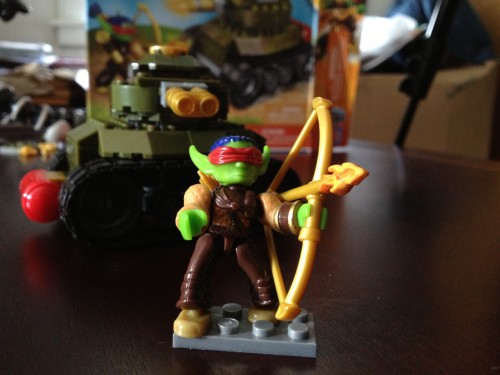 We were sent the Troll Tank Gun Down set to play with and review. Opinions of the toy are 100% my own.
Flameslinger is one of those characters that I enjoy playing as in Skylanders games, very much. He's got cool powers, is blindfolded and a crack shot with the bow and arrow. He's also one of those characters that I like to use when you have to be speedy. Flameslinger hauls and he burns up everything around him. I was very pleased with Flameslinger as a MEGA Bloks toy. He looks great, has some fantastic details and equipment. He also gets to take on a tough troll tank.
I made this review video where I assemble the set. Just a little behind the scenes on this. I filmed it upside down so I could freely assemble the set and then spun the video right side up in Adobe Premiere Elements. I also made the music on Garage Band. My first time making some music. I started with one of their pre-made songs and added to it.
As I already stated. I like the details on the Flameslinger figure. I think it was very well done. His knees don't bend but he's still pretty poseable despite that. The flaming arrows, the quiver and the blindfold are done well. Even his hair pulled back into that sorta samurai look works.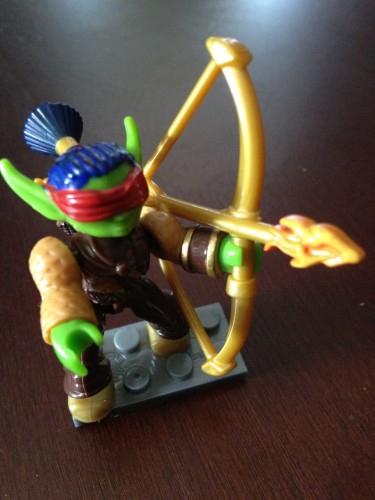 The Troll Tank is fun to play with. I enjoy the treads, they move freely and you can zoom that tank all over. The ability for the tank to spin the turret 360 and also move it up and down is great, there is a lot of good movement happening in this vehicle. The look of the tank is a good recreation of what the tank looks like in the game right down to the vulnerable red fuel tank on the back of the vehicle. Again, I applaud MEGA Bloks for such nice attention to detail on their sets and like how they can achieve such detail with relatively few pieces. This is a 94 piece set but feels like there is more to it.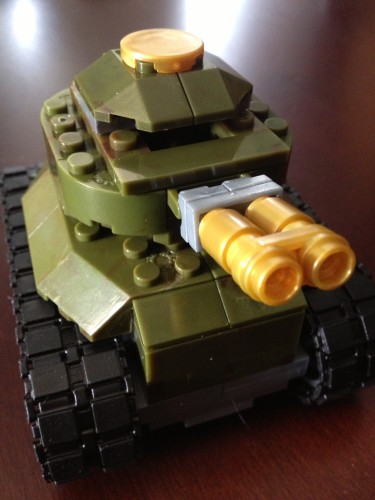 Overall I think the Troll Tank Gun Down set is well worth becoming a part of your MEGA Bloks Skylanders Giants collection. It is a decent sized vehicle and the Flameslinger figure is cool. I would have liked to have a new troll figure with this set. Maybe one that was a driver of the tank or something like that. But, then the tank would have had to be bigger to accommodate the figure riding inside of it.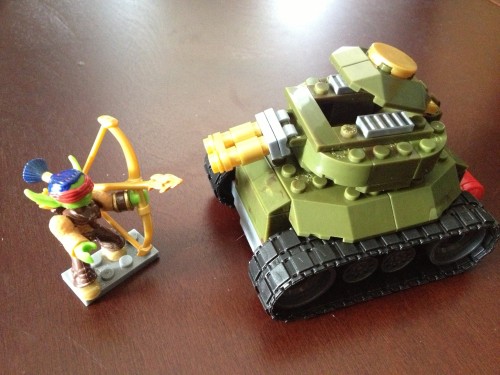 Copyright (c) 2020 BenSpark Family Adventures