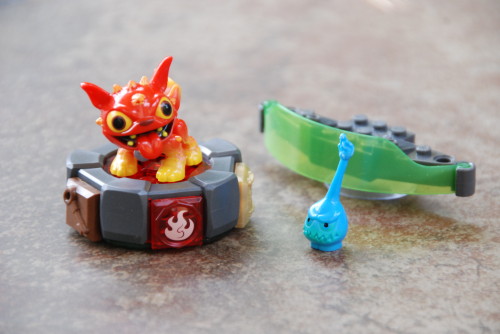 I received a special package from MEGA Bloks this past week that included five new products. Three of them were from the new MEGA Bloks Skylanders Swap Force line and two from the Skylanders Giants line. The opinions expressed by me are 100% my own.
Continuing with the series 3 battle portals we have the Hot Dog Battle Portal. Hot Dog comes with the battle portal, battle bumper, key and hourglass and elemental symbol bloks and a Frigid Imp to battle.
Hot Dog is one of those characters that most everyone loves. He's a great looking figure and he's a dog that lights himself on fire and leave flaming bags of poop for enemies to step on and explode. Hot Dog has a very animated face with big eyes and an even bigger slobbery tongue.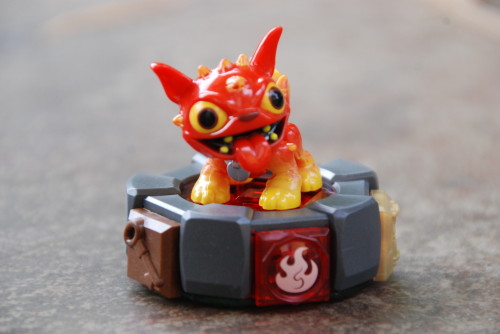 The battle portal also comes with an enemy and this time it is a frigid imp or rather a frozen fiend. These characters are found in Skylanders Spyro's adventure in the Empire of Ice Playset. Frigid chompies take their place in Skylanders Giants. I'm not sure if they show up in Skylanders Swap Force though.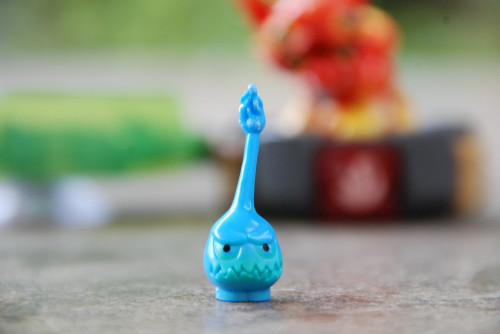 Hot Dog joins the Molten Hot Dog battle portal and the rest of the Fire Element Skylanders.
Copyright (c) 2020 BenSpark Family Adventures