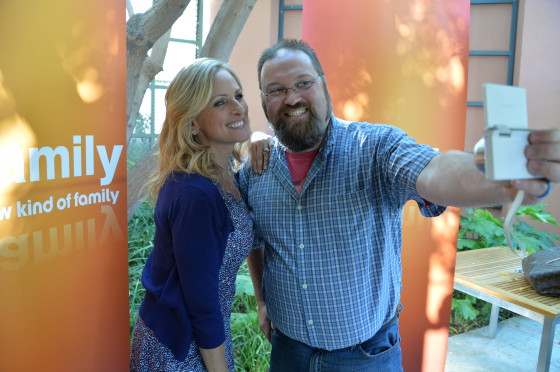 While on my trip to California I had the opportunity to sit down and chat with some of the moms of ABC Family at the Walt Disney Studios #ABCFamilyEvent. I was able to meet Constance Marie and Marlee Matlin of "Switched at Birth" as well as Holly Marie Combs and Laura Leighton of "Pretty Little Liars". While I do not watch either of the shows I was familiar with the women who play moms on those shows. I was excited to meet all of these ABC Family moms.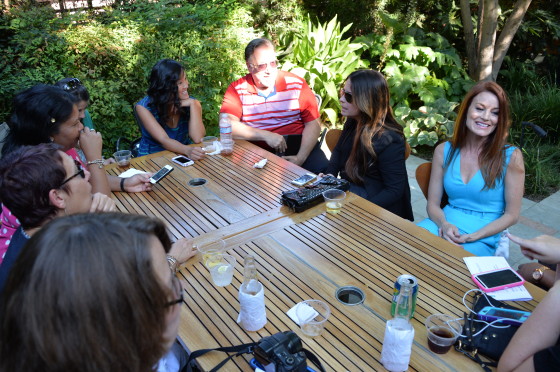 Three Weeks Ago I was on an all expense paid blogger trip sponsored by ABC Family (#ABCFamilyEvent, #MysteryGirls, #YoungandHungry, #ChasingLife), Disney (#GuardiansOfTheGalaxyEvent, #BigHero6) and DreamWorks (#100FootJourneyEvent). The opinions expressed in this post are 100% mine unless of course they are credited as a direct quote of someone else.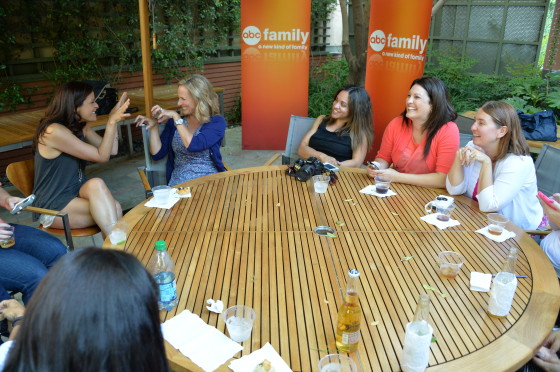 We had informal roundtable discussions with the moms. The event was pretty laid back and I bopped around from table to table listening to the discussion and then wandering around to another table to hear more of another discussion. We didn't do any formal interviews during this event it was more about chatting and having a discussion. There were some questions asked by both the bloggers and the ABC Family moms. Marlee Matlin was super nice and asked everyone where they were from, often stopping at different people to chat more about those locations.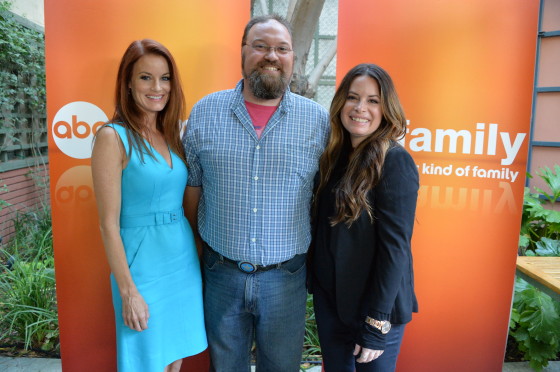 There was a professional photographer with us for the day, Eric McCandless. He shot photos of each of the bloggers with the ABC Family moms. I had my NXMini camera with me that has that smile mode for selfies so I asked if I could take selfies with a few of the moms. Eric caught me taking the selfie with Marlee Matlin in the top image.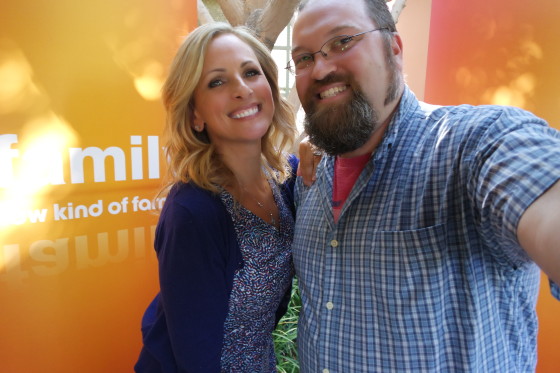 Marlee was so sweet. We took this selfie and then I tweeted it and she retweeted me and replied. She was very responsive to all of the bloggers in attendance. This is the image that I took which you can see me taking in the photo that Eric took.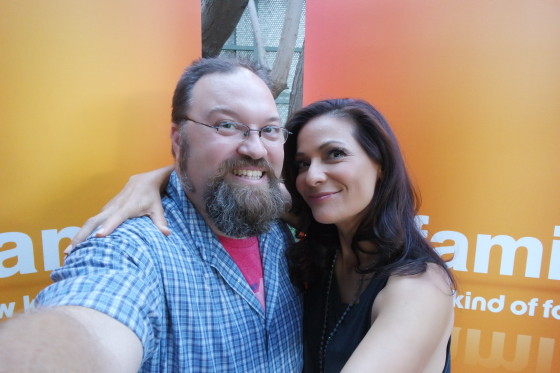 Constance was fun, she gave me tips on taking some better selfies. I think she liked my camera and being able to simply smile to take the photo. In the roundtable Constance talked about how she had learned sign language and actually developed nerve damage because of how much sign language she did. That is why she doesn't sign on the show anymore. I swapped nerve damage stories with her and shared my scars from my own ulnar nerve issue.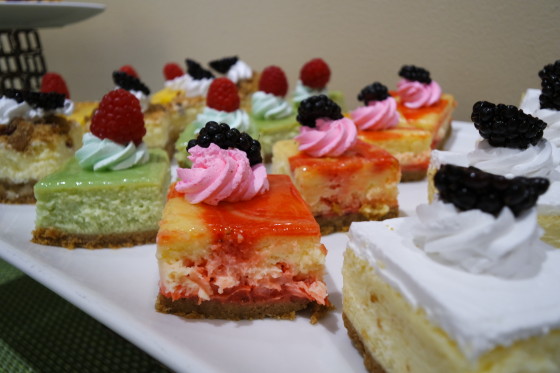 In between chatting with the ABC Family moms I helped myself to a couple of pieces of that green dessert there, it was key lime squares and they were incredible.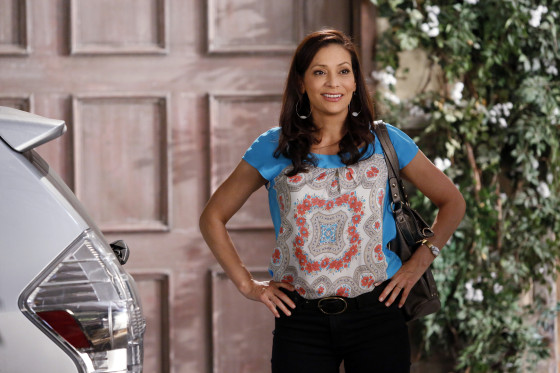 DAPHNE HITS ROCK BOTTOM ON AN ALL-NEW EPISODE OF "SWITCHED AT BIRTH," AIRING MONDAY, AUGUST 11 AT 8:00PM ET/PT ON ABC FAMILY
Series Regular D.W. Moffett Directs The Episode
Burbank, CA (July XX, 2014) – Bay and Emmett are elected senior prom queen and king on an all new-episode of "Switched at Birth," airing Monday, August 11 at 8:00PM ET/PT on ABC Family.
Regina, Kathryn and John are shocked when Bay tells them about the extent of Daphne's self-destructive behavior, prompting the parents to set some ground rules. Bay reconsiders attending the prom when the school board implements a new rule regarding dance dress code. Daphne continues her downward spiral when a bad decision puts her job at the clinic in jeopardy.
Meanwhile, Tank helps Toby grow his deejay business, but their bromance is tested when Toby accepts a gig at Omega Psi.
"The Girl on the Cliff" was written by Linda Gase and directed by D.W. Moffett.
Switched at Birth Social Media Links – Tune in on Mondays at 8:00pm ET/PT on ABC Family.
Official ABC Family "Switched at Birth" website: www.abcfamily.com/switchedatbirth
Facebook: www.facebook.com/switchedatbirth
Twitter: www.twitter.com/ABCFsab @ABCFsab #SwitchedatBirth
Pinterest: www.Pinterest.com/abcfsab
Instagram: www.instagram.com/switchedatbirthabcf
Tumblr: www.switchedatbirth-onabcfamily.tumblr.com
ALISON'S NEXT MOVE COULD BE A GAME CHANGER IN AN ALL NEW EPISODE OF "PRETTY LITTLE LIARS," AIRING TUESDAY, AUGUST 12TH AT 8:00 PM ET/PT ON ABC FAMILY
Burbank, CA (July 24, 2015) – Ali's games may have pushed her friends too far when an innocent man's life is put in the balance in "A Dark Ali," an all new episode of ABC Family's hit original series "Pretty Little Liars," premiering Tuesday, August 12th (8:00 – 9:00 PM ET/PT).
The pressure is on for Alison to identify the man police have in custody for her kidnapping, but the Liars know if she does it would be sending an innocent man to prison and possibly walking right into an "A" trap. With Emily trying to convince Ali not to play into "A's" hand, Spencer comes up with a plan B in case Ali decides to make the wrong decision.
Meanwhile, fed up with all of the Ali drama Hanna tries to lead a "normal" teenage life.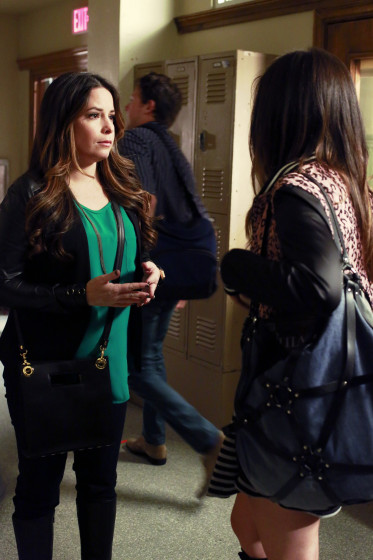 Social Media links for Pretty Little Liars – Tune in on Tuesdays at 8:00pm ET/PT on ABC Family.
Official ABC Family "Pretty Little Liars" website: www.abcfamily.com/prettylittleliars
Facebook: www.facebook.com/prettylittleliars
Twitter: www.twitter.com/ABCFpll
Instagram: www.instagram.com/prettylittleliars
Copyright (c) 2020 BenSpark Family Adventures