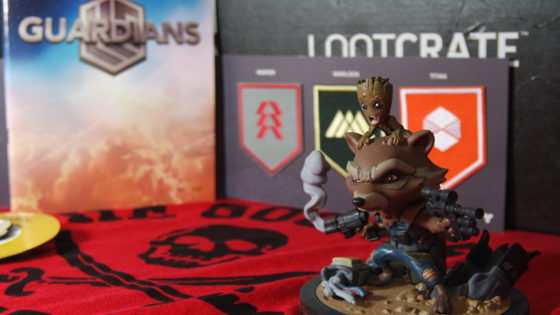 Photo-A-Day #4425
I bought this Loot Crate, this is the first one that I have purchased in four years. I had been an influencer up until last month. It was a great gig. I started promoting Loot Crate when the company came on the scene. In that time they have grown into a tremendous company with several different crates. I always had a core crate sent to me for free to unbox and promote. The thing is, I didn't change with the times. I did not switch from promotion to selling. I guess I kept thinking of Loot Crate as this small operation that needed people like me to promote it. But it exploded and there are tons of people doing unboxings and bringing in sales. I do not do that as well. I have an affiliate link https://benspark.com/LootCrateDX and a promo code that saves you on your purchases. That is BENSPARK at Checkout.
I wanted the Q-Fig of Rocket and Groot from this Crate so I bought a 3 month subscription.
This month's crate was pretty sweet. It had items from Guardians of the Galaxy, Destiny, Star Wars and The Goonies, plus the pin was Avatar the Last Airbender. Here is the full unboxing.
Copyright (c) 2020 BenSpark Family Adventures