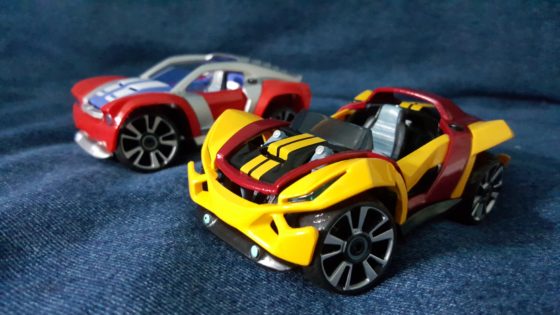 Photo-A-Day #4504
Yesterday I went down to Enfield, Connecticut to visit the LEGO Headquarters. We were there to meet with Paul Chrzan, a Master Builder. Paul was fantastic to show us all around the place. We saw some amazing things and we will soon be releasing some videos of our adventures over at Built from Bricks.
I also received the latest pieces for the Modarri Year 2 Quarter Car Club. I like the finished car, it looks great.
I'm also testing out a new pillow from Relief-Mart. Tis is the Snuggle-Pedic bamboo shredded memory foam pillow. Here's some infor about the pillow.
The Snuggle-Pedic pillow comes in four pillow sizes, as well as a full body pillow (currently rated a 4.7 with over 2,000 reviews). Each hypoallergenic and dust mite resistant Snuggle-Pedic comes with an industry leading 90-nigh trial and 20-year warranty. They are all hand made in Relief-Mart's Southern California factory, using top-quality U.S.A. made components. For more information you can visit http://www.SnugglePedic.com.
About Relief-Mart™, Inc.
Based in Westlake Village, CA, Relief-Mart manufactures high quality mattresses, pillows and other personal health products under the watchful eye of Rick Swartzburg, D.C., Vice President of Product Development. Founded in 2001, Relief-Mart sources materials from and manufactures products in the U.S.A.
Copyright (c) 2020 BenSpark Family Adventures