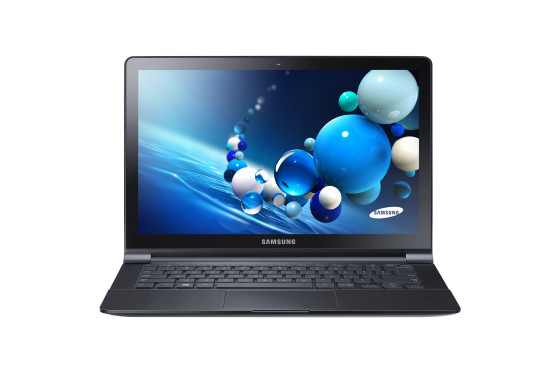 Being part of the Imagelogger program has some additional perks beyond the cameras. I was asked if I wanted to check out a Samsung laptop for almost a month. I said sure and a Samsung ATIV Book 9 Lite (13.3″ HD Touch Laptop) was delivered to me. The machine was a sleek device, light and fast. It came with Windows 8, 4GB of RAM and a 128GB SSD hard drive.
If I didn't already have a laptop this laptop would have been the perfect edition to our technology family. Now that I'm shooting photos primarily with the Samsung Galaxy NX300 and also using the Galaxy Tab having a Samsung laptop would add to the overall process. I like the idea of having an integrated workflow and the more I work with Samsung products the more I am enjoying them. The Samsung Book 9 has technology in it called SideSync Technology. With this I was able to use my Galaxy Tab to extend the laptop and use it to control the tablet.
I also spent a lot of time using the touch screen to play Plants vs Zombies.
Here's how we are set up now. We have a Windows based laptop, an Apple desktop, a Samsung Galaxy Tab and an iPad Air. I usually write my posts from the laptop. I work on photos and personal finance on the desktop. The tablets are primarily used for apps and watching shows and such, but they are becoming more than that. While a laptop with a touch screen and connections to a bunch of social media outlets is a nice piece of technology to have it just didn't fit into our life overall.
I'm noticing that we are moving from our computers for doing things to our tablets and phones for our interaction online. With the Galaxy Tab I review my photos from my Samsung NX300 then I can place my images on Instagram and other social media sites quickly. I'm almost to the point where I don't need a laptop for anything other than editing videos. If, however you are looking for a laptop with the latest in awesome technology than this Samsung ATIV Book 9 Lite Touch Screen Laptop would be excellent.
Copyright (c) 2020 BenSpark Family Adventures