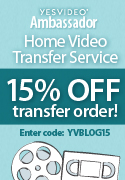 A couple of weeks ago I sent in a bunch of items to YesVideo to be transferred to DVD. This past Monday I got an e-mail from YesVideo that told me that my videos were now ready to view online. I didn't even realize that the videos would be made available to me online. I was delighted.
I quickly poked through all of the videos and so many memories came back to me. I was in a couple of plays in High School. I was on the tech crew and also an actor in some small roles. I showed my wife that part of my life that she had ever seen and we enjoyed that. We haven't watched the whole video yet but I am looking forward to doing that.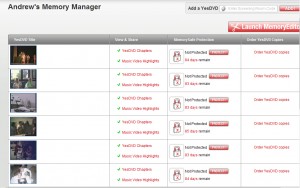 I also sent in some slides of a special event from my parent's past and some from when I was very young. Those came from my Great Uncle Richard, who passed away in 2005. He was a big photographer in our family. He always took photos when we were having family parties and for special occasions and come to find out during everyday occasions as well. I find that I follow very much in his footsteps and take the photos for my family and at gatherings as well.
Pouring over the videos on the YesVideo Memory Manager certainly brought back some funny, thoughtful, and important memories from my life. I am so glad that I sent these videos in to have them preserved.
Disclosure: This post was created in connection with my appointment as an Ambassador for YesVideo. Visit www.facebook.com/yesvideo to join the conversation.
Copyright (c) 2020 BenSpark Family Adventures