I consider myself Not a Famous Blogger so when I saw the headline "Newlands, Murray Newlands… Famous blogger?" I thought it might be time to ask this guy some questions. And since he he regularly asks other people questions with his interviews I figured I would turn the tables and ask him his own questions plus a few of my own.
I love reading Murray's blog- he is as he describes others a super affiliate guru and he comes at online marketing with years of experience and expertise.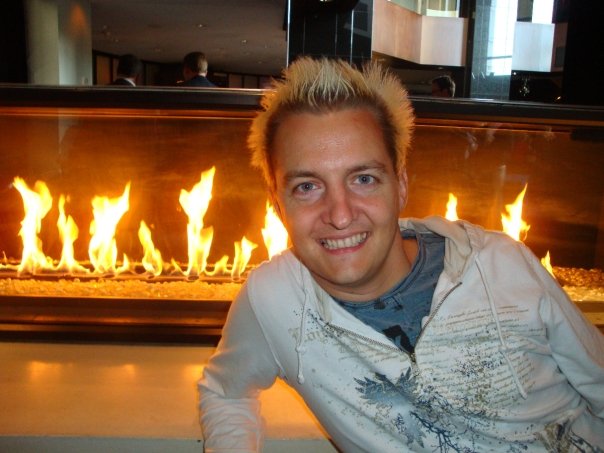 BenSpark: Tell me about what you are up to?
Murray Newlands: Murraynewlands.com is a blog about online marketing, from the affiliate side to the green world. I write about a broad range of matters within those spheres. Most of my readers are bloggers, online marketers, affiliates and people trying to change the world. This gets me into everything from carbon offsetting to famous people on twitter and of course my blog competition. I am into Facebook and Twitter- I'm happy to say that this week I hit 26,000 twitter followers and I'm still growing. I also have my own affiliate network called Affiliate Heat.
BenSpark: What was your first experience of social media?
Murray Newlands: I have had websites for a number of years including personal websites that never really went anywhere or were updates. Then in spring of this year I was at Affiliate Summit in Las Vegas and engaged with two people who opened my eyes. (Shawn Collins and Missy Ward put on a great event. I have a lot to thank them for in providing the networking medium to make my career possible, as well as Adtech London ). At the affiliate marketing shows I kept meeting Steve Hall who told me he was a blogger. I did not really know what that meant. I did not know who he was except
a cool guy who I hang out at parties with. I was trying to get
some PR for a company I was working for and asked him about his blog.
He told me it was a blog called Adrants; and (sorry Steve) I had never heard of it. Then he told me he gets over 15,000 visitors (that is the number from my memory) per day- that opened my eyes. Then I meet Heather Smith AKA HeatherinBC, an Izea insider, who told me people pay her to blog about stuff- another revelation! We got on like a house on fire. She has been my mentor. I recently did an interview with Missy Ward who also thinks Heather is great.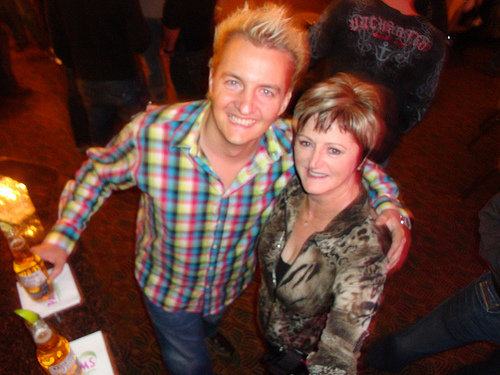 BenSpark: What is the biggest tip you would give to a newbie in social media?
Murray Newlands: Lots of bloggers work away in isolation. To be a great blogger you need to know about writing, SEO and marketing. Talking with and working with other bloggers is very motivational, and the blogging community is strong for networking and making new connections.
The key is to get yourself out there.
BenSpark: What do your interviewees do that you wish they wouldn't?
Murray Newlands: Don't tell anyone about it. I interview some people who blog about it, put it on Facebook, Twitter it, and let everyone know. If it is a good interview and piece of PR about you then you want the world to know and you want it to rank in search engines. People pay lots of money for great PR. If I have done most of the work then finish the job. Promote it and link to it.
BenSpark: Where do you see growth in the social
media field?
Murray Newlands: Online reputation development and protection is increasingly important as well as personal PR. This can be via Twitter, Facebook and LinkedIn but blogging with its potential for filling Google searches with either good or negative reviews is being recognised as very important. An example of this is my Clickbooth Review
BenSpark: What do you do to improve the world?
Murray Newlands: I promote green marketing and carbon offsetting to educate online marketers about the possibilities of promoting green products and services to the public.
BenSpark: What is one thing about you that not many people know?
Murray Newlands: I recently bought a Ducatti 900 monster as my first proper motorbike. I had a Vespa before. It is more fuel-efficient than a car for getting around. It is great fun and scares the living daylights out of me all at the same time.
BenSpark: What are your contact details?
Murray Newlands:
BenSpark: What events do you go to?
Murray Newlands: Adtech and Affiliate Summit are the
ones that spring to mind.
BenSpark: How do you prefer to communicate?
Murray Newlands: I actually prefer the phone but Facebook
is a great way to contact me.
BenSpark: Who would you recommend?
BenSpark
Shawn Collins
Missy Ward
Joe Tech
HeatherinBC
Steve Hall
Nadeem Azam
Jamie Evans
Ted Murphy
Dina Riccobono
Vince Stevenson
Eric CB
Jeff Valentine and Anthony Hall Adtech
Brian Nelson
Jim and Jennifer Mansfield
Marc Car
Samantha Leigh
Roland Navarro de Ros
Jess Luthi
BenSpark: What is your best blog post ever?
Murray Newlands: I think one of my earlier ones with Shawn
Collins when I asked him about being a member of the secret super affiliate forum on video. He denied being a member of the secret super affiliate forum and walked away.
BenSpark: What are some odd keywords people use to find your blog?
Murray Newlands: Super affiliate guru, Scot Richter, Famous
people on twitter, solar affiliate, ad:tech London and of course secret super affiliate guru.
BenSpark: Pirates or Ninjas?
Murray Newlands: Ninja pirates on a night out partying.
BenSpark: What one thing would be improved by adding Bacon to it?
Murray Newlands: Hum- now you have me thinking about the great smell and taste of bacon. I tend to eat a healthy breakfast but a breakfast late on a Saturday morning consisting of a homemade burger with bacon and a fried egg in it washed down with a pint of beer, makes for a very lazy Saturday afternoon!
BenSpark: What are things people can do for you?
Murray Newlands: Link to murraynewlands.com from the
word newlands. I am big into working with partners so find a way to work together. If you know someone who would be a great interview then let me know or get them to contact me!
When I interview you make the most of it
BenSpark: I would like to thank Murray Newlands for this great interview. Murray invited me to do an incredible interview with him recently and I'm also in the Murray Newlands blog contest as well. Murray is going to do big things.
Copyright (c) 2020 BenSpark Family Adventures