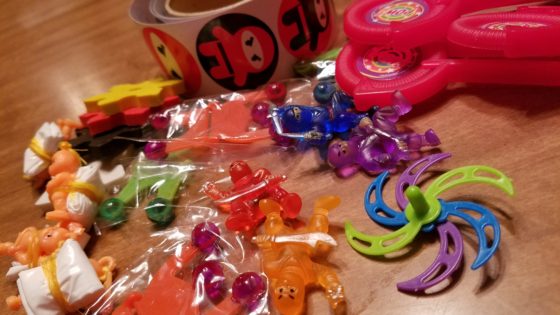 Photo-A-Day #4601
I traveled back home from California all day. I left from the hotel at 3:30 am and got there quickly. While I was waiting there I noticed a woman standing there. I recognized her as Chloe Bennet from Marvel's Agent's Of S.H.I.E.L.D. I had met her a couple years back on the set of the show. I did not go and say anything to her, but I wanted to do so. I don't like to bug people, especially at 6am while waiting for a plane to land. I did see her again in first class as I went to my seat.
My flights were good. I caught up on things on the DVR as we flew and it was a good flight but long couple of flights. I got home around 6pm. I discovered that the things that I ordered for Andrew's birthday party were ordered incorrectly. For some reason I only ordered one set of gift bag items when I clearly remember ordering two of them. So, I ended up running out to party city for some additional bags and more little toys. Andrew's party was Ninja themed. Allison got a wonderful cake topper for his birthday cake. It was actually edible ink printed on frosting. It was of LEGO Ninjago. She also made these adorable little bow tie cookies. I had to run out a second time to get some icing and more to finish those off.
When I came home Andrew and I filled the bags and then I read him part of a story. He was so tired that he even wanted me to stop and read more tomorrow. He must have been exhausted. It was a good idea, tomorrow is going to be busy as well.
Copyright (c) 2020 BenSpark Family Adventures