Photo-A-Day #2788
Today was The 57th Annual DANA Santa Parade and it was the first one that Eva got to participate in. She rode in a truck with some of her classmates from dance class. You should have seen how excited she was leading up tot he parade and her excitement was so visible on her face when we all ran across the street to take her photo. She was beaming from ear to ear as captured in today's photo. Even with it being so cold and her sitting for a long time in the bed of a truck she was still very excited to be a part of the parade.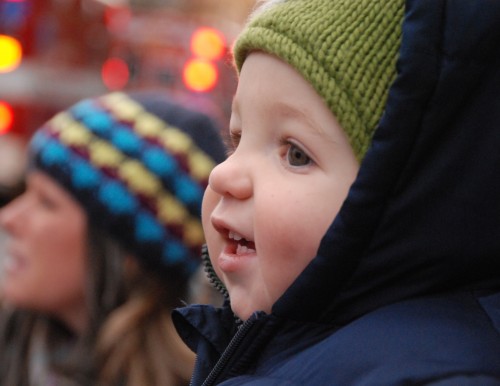 Someone else who was excited for the parade was Andrew. When the first trucks came by he was smiling like crazy. He loved watching everyone going who was marching in the parade. He also loved being with my mom and dad and sisters. I've noticed that he holds his arms out for my Dad to take him whenever we see them. And Dad is pretty proud and happy to be holding him, too.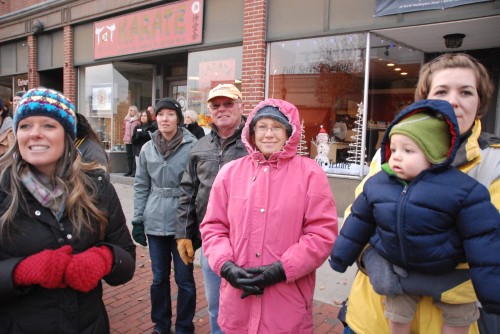 We watched the parade and then had our second turkey dinner of the week with my parents, Tara and Erik. Eva got to tell us all about the parade. Mom read Eva a nice Christmas story and Andrew some baby books. Andrew does the rowing part of "Row, Row, Row Your Boat" by himself when you sing it to him, it is cute. He also likes to bang on the piano, he really likes that. We sat together at the piano for a while and played around.
At the parade I took a few photos and these two are my favorite ones.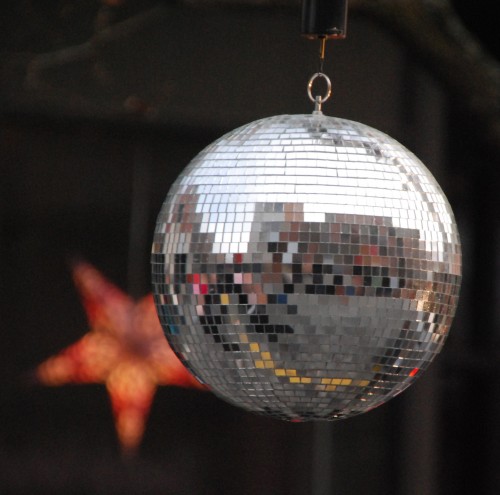 One Dance Studio had a mirrorball and I took this shot to get a pixelated reflection of the dancers and the buildings on the street, I like also how the star in the background looked.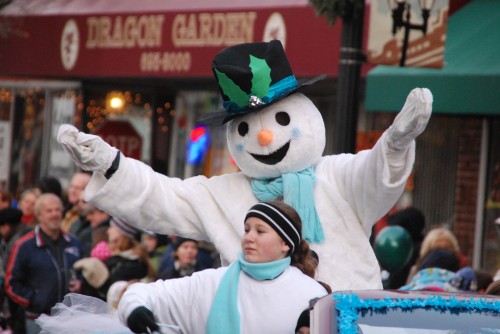 Frosty is a little fave of mine. Like the DOF on this one.
Copyright (c) 2020 BenSpark Family Adventures