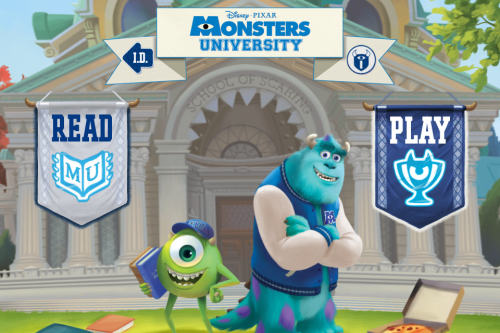 The latest Disney Storybook Deluxe App is for the upcoming movie, Monsters University. We were given a download code to try out and review this app.Opinions are 100% my own.
After having seen about 40 minutes of the movie at a special event in April I was happy to see how true to the movie the storybook kept. Eva and I read the storybook together and it was funny, had movie clips and there were many interactive points in the app.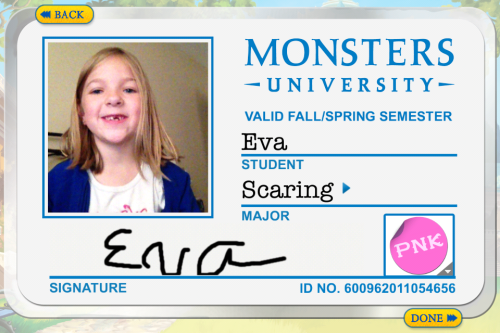 When the reader starts the app they have to take their photo for the student ID. The user can take a photo right then and there or pull an image from the photo albums. Then the user puts in their name and even signs the ID with their finger. They could even pick their Monsters University and fraternity or sorority affiliation. I thought that was a fun touch to the app.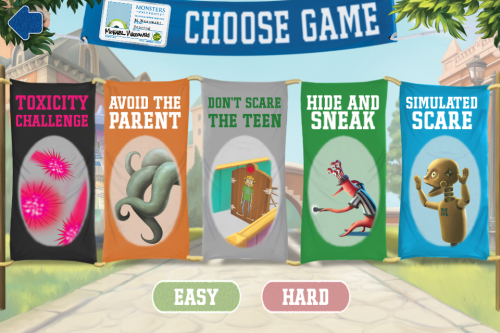 What I wasn't as thrilled about was the games for this app. the image above shows 5 games but they are all essentially the same exact game and it is the same game from Monsters Inc. Storybook Deluxe. I would have liked to have seen something different for each game instead of tilt the screen and avoid objects.
Overall it is a nice fun app and does the story from the movie very well.
Copyright (c) 2020 BenSpark Family Adventures