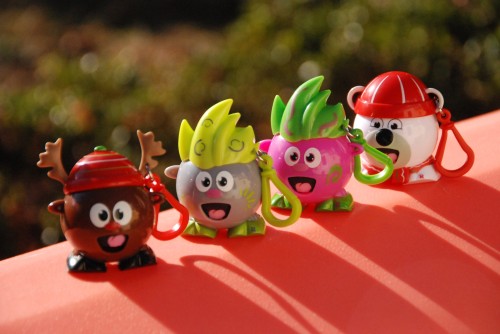 I received four new Radz Candy Dispensers to try out and review. Opinions of these toys/candy dispensers are 100% my own.
I've done reviews of Radz candy dispensers before and each time I've really liked the designs. There are the wild ones, the standard characters, the sports ones and now there are some holiday Radz to enjoy.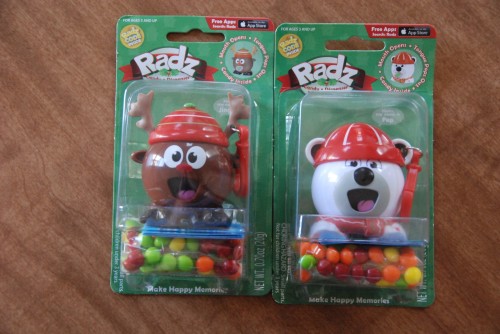 Jingles the Reindeer and Pep the Polar Bear join the Radz family. You still get the same tasty candy and the mechanism for pulling the character's hair back to stick out their tongue which will have a piece of that candy on it. The hair, but in this case hats, still twists off and is interchangeable with every other Radz figure. The difference here is that these new figures are themed for Christmas. Jingles and Pep are both very festive in their Winter hats and Pep also sports a holiday scarf. Both characters also have holes in the top of their hats where you can thread string and make them Christmas ornaments.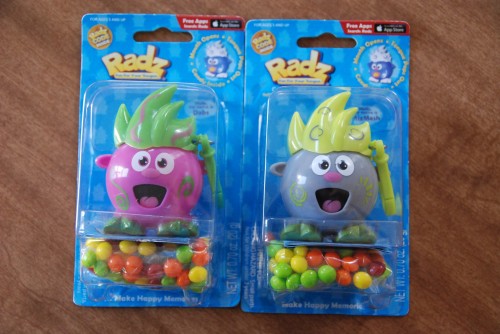 I was also sent Dabs and MixMash from the Radz apps. These characters get into all sorts of crazy hijinks in the Radz apps. There are now four free Radz apps including ZapTap, Zigzag, Zipflip and Radzify.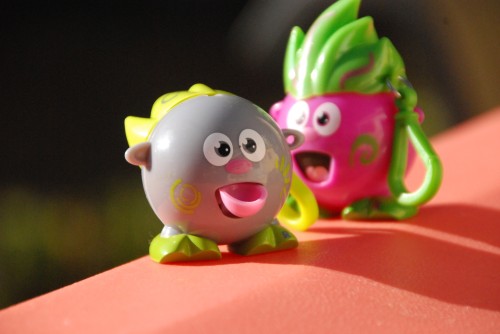 I now have nine Radz candy dispensers. The mixing and matching possibilities are many. I've taken a bunch of photos of these new guys that I'd like to share.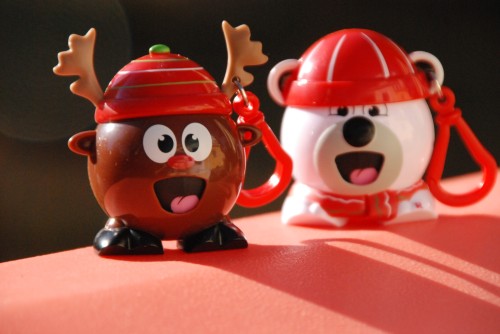 Jingles and Pep.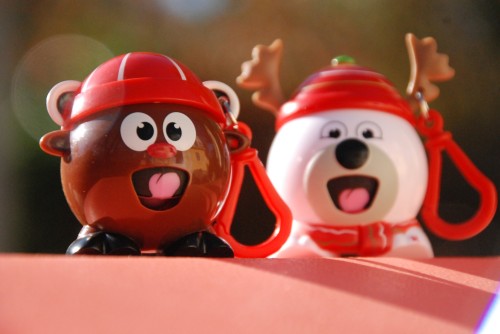 Jingles and Pep switching hats.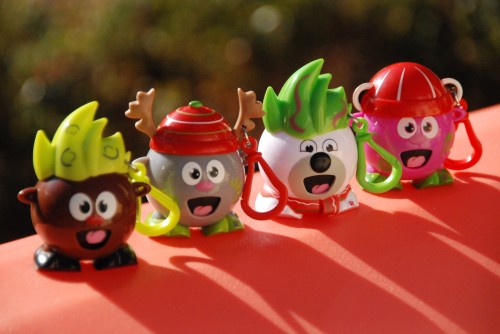 Hat Switching among Jingles, Mix MAsh, Pep and Dabs.Facebook page and YouTube page.
Copyright (c) 2020 BenSpark Family Adventures