My Office Desk has too much stuff on it. Glad these go on the wall, plenty of room there.
I'm a big fan of the Iron Man franchise of movies and when I was asked to try out and review some Iron Man 3 wall decals from RoomMates I said sure. I had two options to choose from and I will be giving you my honest opinion of the set I chose. I could have chosen a set of 24 foil decals or a set of 36 edgy decals. I don't know what Edgy means but there were 36 total and since 36 is better than 24 so, I went for 36.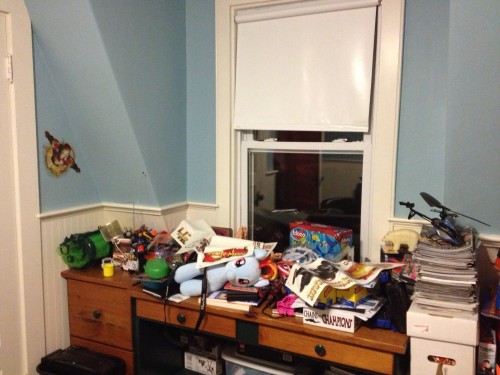 The decals are pretty big and for a retail price of around $15 you get plenty of wall cover. With the Iron Man 3 set there were a bunch of suits including War Machine and Iron Patriot. I would really have loved to see a set with all 42 of the suits so I could recreate that scene from the movie where they all appear. That would have been pretty cool. But instead I choose two decals for my office.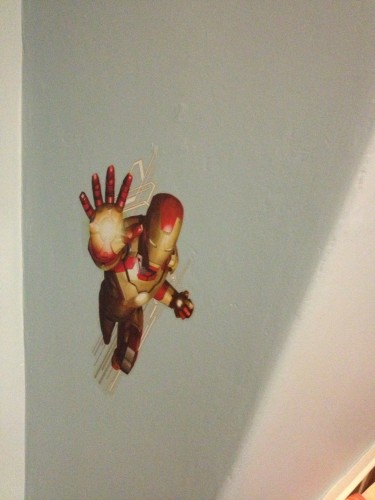 I placed the decals on either side of my desk. They were easy to peel off the backing and then stick to the wall without them getting bunched up or bubbling. The decal is fairly heavy grade, too. I was deciding which one to put into Andrew's room and I asked Eva if she wanted one for her room. She watches the Avengers cartoon with me and one of her favorite movies is Next Avengers so she knows Iron Man. She went for Iron Patriot, though. And she wanted it placed right over her bed. I tried to convince Allison to let me put some of them over our bed but she didn't go for that.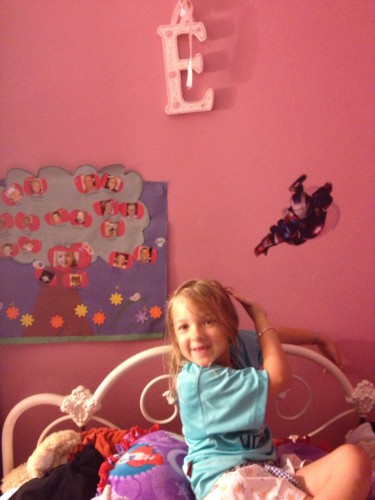 I was impressed with the quality of the RoomMates decals and will be on the lookout for other ones for future fun decorating with the family.
Copyright (c) 2020 BenSpark Family Adventures