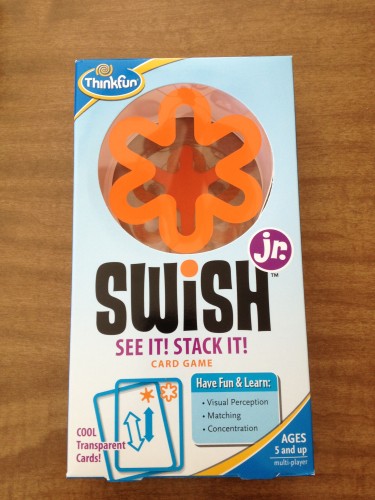 The other day Allison, Eva and I played a couple rounds of a new card game called Swish Jr. This is the Jr. version of the popular game from ThinkFun called Swish. It helps challenge players to think in new and different ways. I sort of think of it as a low tech Tetris sort of game. Each card is transparent and has a couple of symbols on it some are outlines and some are solid. Your job is to take as few as two cards and as many as 9 cards to stack so that the images form a swish, named for a basketball going through the net without hitting the rim. So, a Swish is formed when every symbol in the stack of cards you select to make a Swish has a solid image on top of an outline and vice versa with every symbol in your stack matched. Here is a video of how the game is played.
I liked how this video was immediately accessible by scanning the QR code on the game box, this is such a great feature that can help people select fun games while in the store or to play for everyone who is playing the game so as to explain the rules quickly and easily.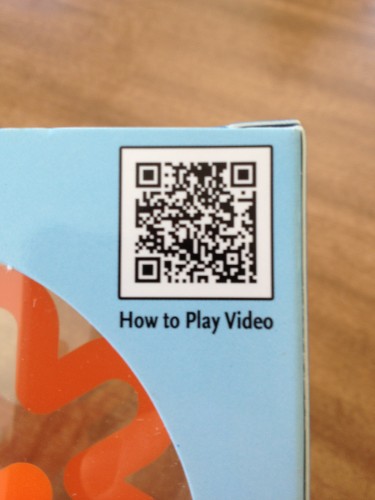 We really enjoyed playing this game. It was simple enough for Eva to play and we could make the game more challenging for Allison and I just by limiting ourselves to making 3 card and higher Swishes. Eva was quick to snatch up tons of two card Swishes while we worked out more complex patterns in our heads. It made the game more fair for everyone.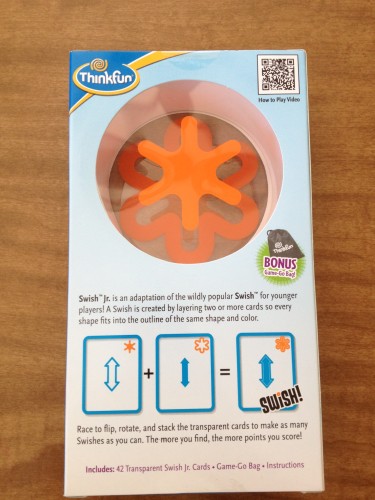 The game also comes with a nice drawstring bag to hold all the cards and the game instructions card. I think that Allison and I might be ready to try the full version of the game and Eva will not be far behind us.
Disclosure: I received a copy of ThinkFun's Swish Jr. to try out and review. Opinions of the game are 100% my own.
Copyright (c) 2020 BenSpark Family Adventures