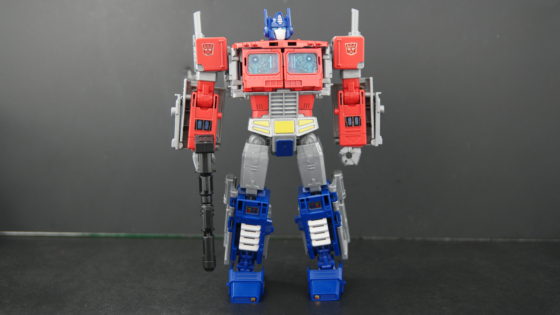 Photo-A-Day #4685
Hasbro sent me the new Transformers: Generations Power of the Primes Leader Evolution Optimus Prime for free to unbox and review.
When I was at Hascon I attended the Transformers session and got to see all the new figures that are being released. When I saw this Optimus Prime figure I was incredibly excited. The concept is that the figure is Orion Pax and he evolves into the Optimus Prime we know and love. Orion Pax was the name of the robot who became Optimus back in the Generation 1 days. I have never seen a good Orion Pax figure before and this one is certainly a well done one. Below I have more images and a review of what I think of the figure plus a video unboxing.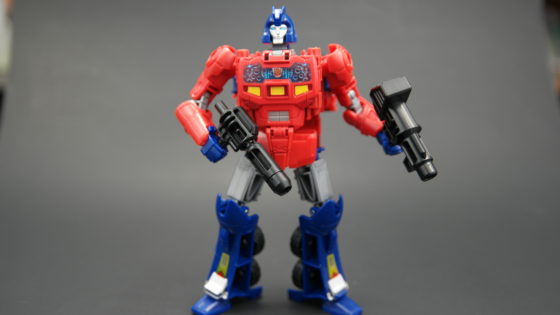 The Orion Pax figure fits right into the chest cavity of Optimus prime. The figure has the Optimus Head, cab and a spot for the Matrix of Leadership. Optimus Prime's ion blaster breaks into two parts to become the weapons for Orion Pax.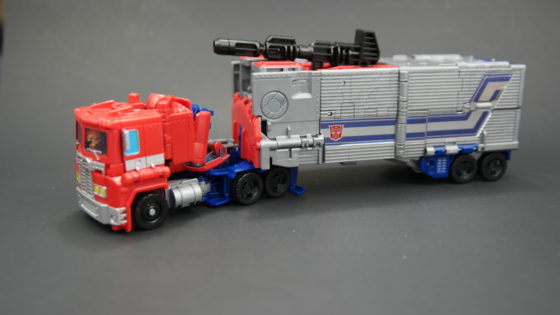 While the vehicle mode of this figure is nice it is nothing compared to the fully transformed Optimus Prime. I am very impressed with the trailer portion of the vehicle but not as impressed witht he cab. I just don't like the back part of it, it does not seem as clean as it should be. I do fully recognize that the engineering that goes into making these is incredible.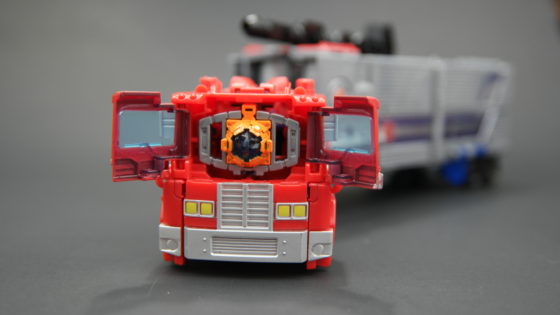 The matrix fits right inside the chest of Optimus Prime. This is also where you can put other Power of the Primes mini figures. Each one has a different power. But I doubt I would change out anything in Optimus because he's got the Matrix and that should be most powerful.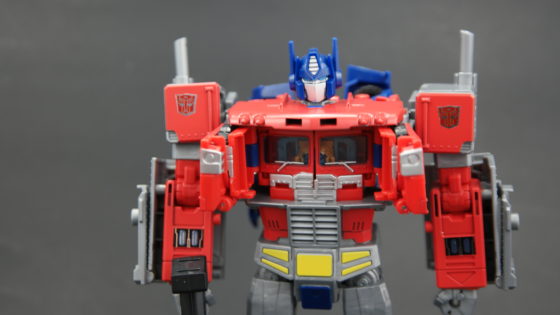 The makes me think of Transformers the movie. The double chest thing is interesting and was tricky in the transformation and release of Orion Pax from the chest of Optimus Prime. Here is my full video review and unboxing.
If you'd like to get your own Transformers: Generations Power of the Primes Leader Evolution Optimus Prime then please consider using my amazin link below.
Copyright (c) 2020 BenSpark Family Adventures