Photo-A-Day #3368
I received a big box of great Transformers Toys for the newest movie Transformers: Age of Extinction. Opinions are 100% my own. I saw the most recent Transformers movie this past Thursday and really enjoyed it. One of my favorite new characters is the Autobot Crosshairs. Crosshairs is a new character who is a specialist who is good with sabotage. He also has some great lines in the movie and there are some cool actions scenes with this character.
The gimmick that the toy has is this power punch. You can twist him in the middle and one arm will punch out really far. The character also transforms into a great looking sports car. While the toys doesn't fully capture his long trench coat look it does try. I can't imagine a toy truly recreating that look. Although the Generations scale toy is really close.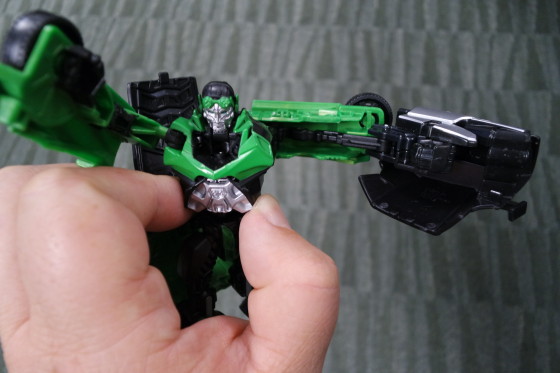 This toy is fun to transform and play with. It isn't as simple as the One-Step Changers but it is certainly easy with only a few steps. Great for the 6 or 7 year old child.
Copyright (c) 2020 BenSpark Family Adventures