We received a Kidzoom Smartwatch from VTech to play with and review. I gave it to my daughter because she is my little toy tester. The VTech product, gift card, information, and additional gift pack have been provided by VTech. Opinions are 100% my own. She was very excited when I gave her the Smartwatch and she wanted to use it right away. I certainly couldn't blame her for that, I love technology and cool new gadgets, she's just like her daddy in that respect. This little piece of technology records audio, video and takes photos. She can even play games change watch faces and learn how to tell time. There are also other watch options like Alarms, a Timer and a Stopwatch.
Kidizoom® Smartwatch (Ages 4 years and up; MSRP: $59.99) features include:
· 1.4 inch color touch screen
· Camera for taking photos and recording videos
· Voice recorder with 5 voice changing effects
· Special effects including customized photo frames, color filters and distortion effects; fun video frames
· 4 fun games, included
· Kid-durable design to withstand drops and bumps
· Splash proof and sweat proof
· Alarm clock with fun tones and animation
· Timer and stopwatch in kid-friendly themes
· 50+ digital and traditional analog displays
· Rechargeable battery
· 4 vibrant colors: blue, pink, white and green
· Micro USB cable for data transfer and battery recharging
· Access to Learning Lodge app store to download more games and watch displays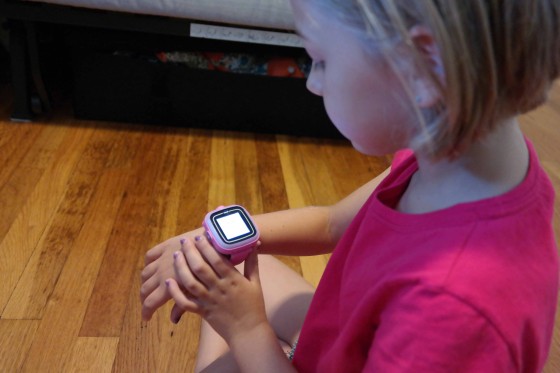 You can also connect to the VTech Learning Lodge and download additional games and other apps for the Smartwatch. I connected the Smartwatch to my computer and downloaded the Learning Lodge software, updated the firmware and downloaded new watch faces and a new game.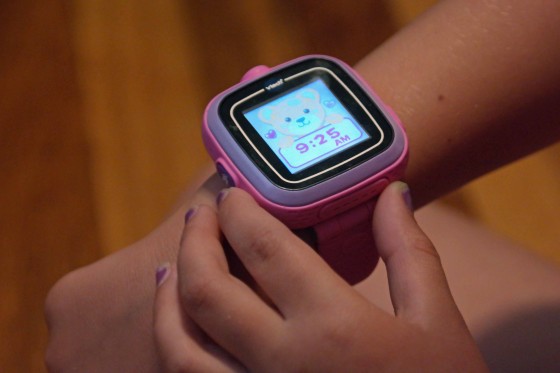 There are a bunch of cute little watch faces and your kids can change them quickly and easily.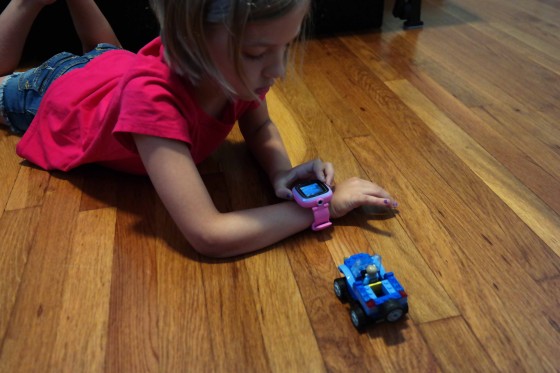 Eva has had fun taking photos and also videos. She has always enjoyed photography and taking photos like daddy. Now she can quickly take photos from her wrist. She can also take video whenever she wants.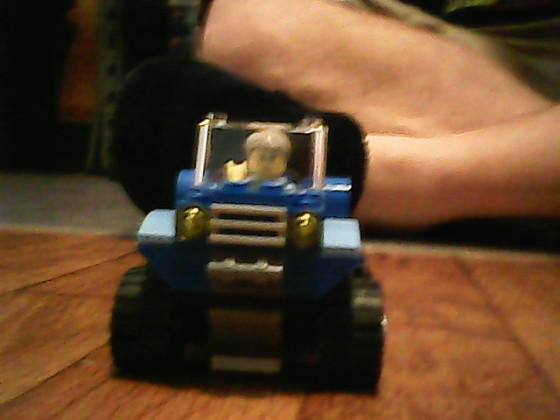 This is the image that Eva took of the LEGO truck when I took her photo.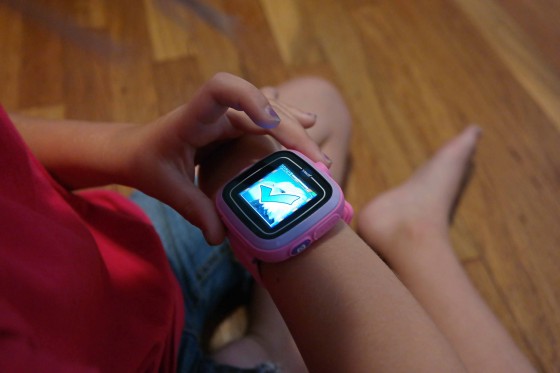 As VTech's first camera watch for kids this Smartwatch is a nice first effort. It is full of features but a bit big and bulky for my tastes. It is enormous on my daughter's arm. I figure that the next models will get smaller and thinner and add additional features. I'd love to see the ability to play music and have a headphone jack.
Check out VTech online at these site.
· VTechKids.com
· VTech Twitter
· VTech Facebook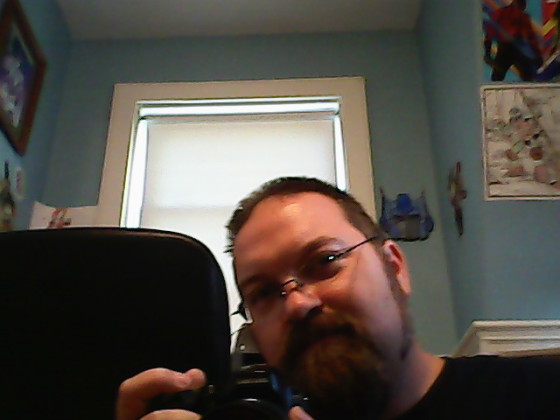 Eva took this photo of me when I took some photos of her taking photos of different things.
Would you like to win your own VTech Kidzoom Smartwatch? Use the rafflecopter app to enter.
Copyright (c) 2020 BenSpark Family Adventures