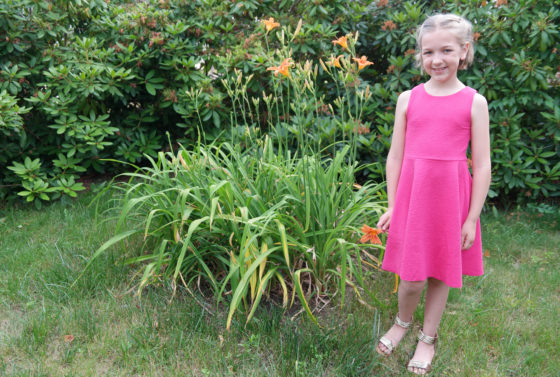 Photo-A-Day #4089
We were provided with a kidpik box to try out and review for free in exchange for an honest review.
It was an exciting day for Eva today. The kidpik box that we ordered a while back arrived and we unboxed it today so that she could try on all the fun items found within. We also made a video and the first half is recreating what we did initially to order the kidpik box from kidpik.com. Here is our unboxing video and below that are some images of Eva wearing the great clothes that were in the box.
Ordering the first kidpik box was super fun and easy. Eva just put in some basic information about herself including colors that she likes, styles that look good to her as well as her basic sizes. kidpik combines the luxury of personal styling with the convenience of home shopping; designed exclusively for girls (sizes 4- 14) and tailored to your budget. Seasonally, kidpik will deliver a curated, fashionable collection of clothing for girls. Free shipping, free styling and free membership are all part of the no commitment kidpik experience.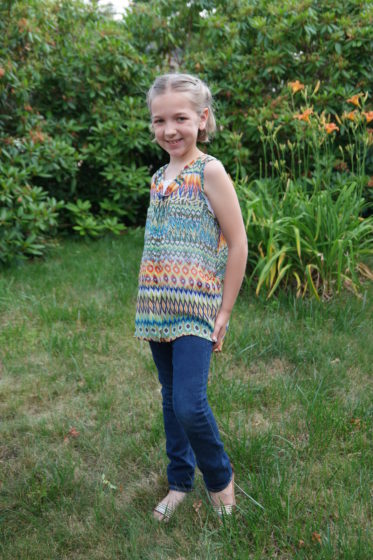 Eva's first outfit was the Chiffon Aztec Tank with the Jonette Metal Gladiator sandals. She was wearing her own jeans and undershirt.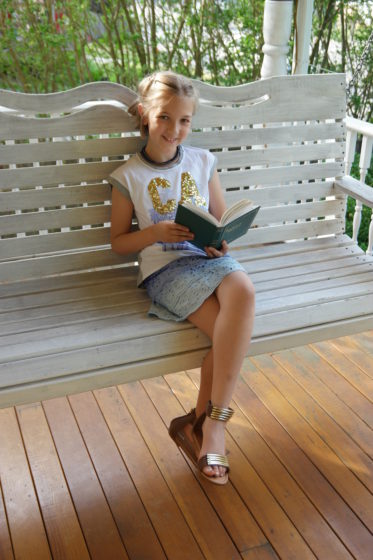 Eva's second outfit was the white CA Tee, Ombre Eyelet Skirt, Jonette Metal Gladiator sandals and the Rhinestone Wrap Bracelet, which we thought was a choker necklace.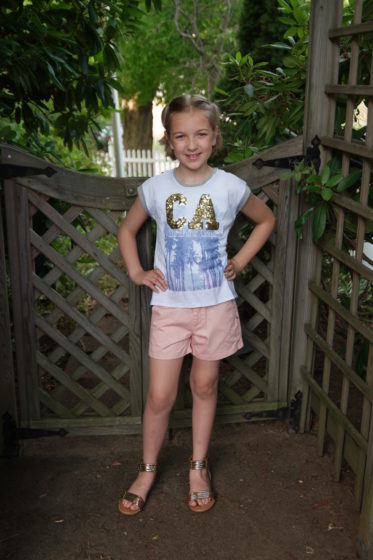 Eva's last outfit was the White CA Tee, Blossom Super Soft Short and Jonette Metal Gladiator sandals. This is an excellent outfit for a relaxed Summer day.
Working with kidpik was pretty awesome and they do a lot of personalization for the boxes. Not only will kidpik send you the box for free but you can send back any clothing that you do not entirely love. If you keep everything in the box you get a 30% discount on the price. You can get a kidpik box one time, once a season or twice a season. And there were a few extras and everything was personalized specifically for Eva. They even included a coloring page and that is something that she totally loves. We really liked this product.
Copyright (c) 2020 BenSpark Family Adventures