Photo-A-Day #2978
I was given the chance to test drive a GMC Sierra Denali for a week and tell you what I think of it. Opinions are 100% my own.
I got home from work today and caught a couple of hours of sleep before the GMC Sierra Denali was dropped off at the house. I was very excited to get the delivery of the truck. I've been looking forward to driving this truck for a while. It is always fun to try out a new vehicle for a week and see what you like about it. It is certainly much more useful to learning about the vehicle than just a simple test drive.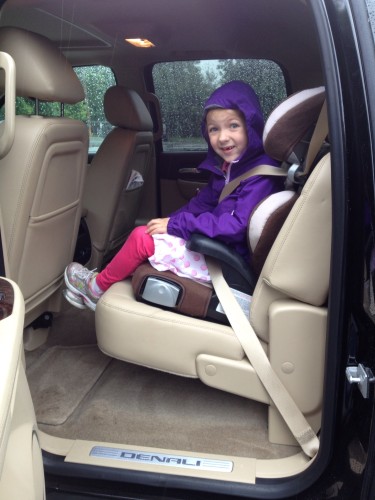 The truck arrived before Eva got out of school so she was super excited when I rolled up in "Ironhide!" I love that she knows her Transformers even if it was the movie version. Actually the movie version of the character is a GMC Topkick and is way more Heavy Duty than the Sierra Denali. I tend to think of this version of the vehicle Ironhide's civilian clothes.
I'll be telling you more about the truck as the week progresses.
Copyright (c) 2020 BenSpark Family Adventures