Photo-A-Day #2589
Today I received my first set in LEGO Master Builder Academy Level 3. I got Level 1 as a gift from my Mom and even gave away the level one starter set for SwagsGiving 2011. I then went and purchased the subscription for the year which included two more kits for Level one and 3 kits for Level 2. Level one came with a fantastic box that fits each of the kit's handbook. I completely expected to receive a box for the Level 2 set when I received my first Level two kit. Unfortunately, LEGO did not supply a box for the Level 2 kits. I'm very disappointed in that. I haven't even opened the kits for Level Two because I have nowhere to put them. I really hope that LEGO gets it together and makes a Level 2 kit.
The Level Three series is for building not only the set but a story as well. Telling a story with the bricks and how to frame your story around elements and details you add to the figure that you are constructing. I am enjoying this aspect of the Level Three kit. The three kits also link together when you get all three of them That is a fun piece for storytelling. I read the handbook to Eva which had a setup story to this whole Level. It kept her entertained as I put together the Lost Village's Inn.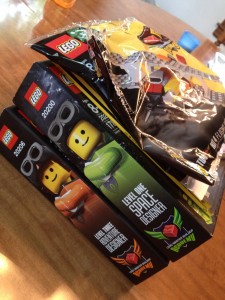 See how nice those two boxes look. They are great for organizing the pieces from all the Level one and Level Three kits plus the handbooks. They are perfect. Why LEGO dropped the ball on Level Two I will never know. I mean, look how nicely you can organize your bricks.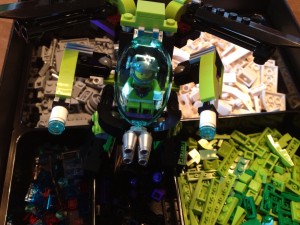 I would still recommend this series of sets for any kid who is really into LEGO because the handbooks are amazing and the things that you learn are fantastic. It would absolutely perfect if there was a Level Two box. That is the only problem I have with this series at all. Just be consistent.
Copyright (c) 2020 BenSpark Family Adventures