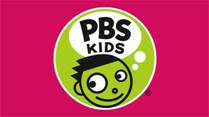 I just learned about another new way in which kids can access PBS Kids. PBS Kids is launching on XBOX One. This adds another outlet which includes Roku, Apple TV, Amazon Fire TV, Android TV and Chromecast. You can read the rest of the press release below.
PBS KIDS LAUNCHING TODAY ON XBOX ONE
PBS KIDS to Provide On-Demand Access to WILD KRATTS, DANIEL TIGER'S NEIGHBORHOOD, ODD SQUAD and More
PBS KIDS announced today that full-length episodes and clips from favorite programs are now available for Xbox One users in the U.S. Families can now access their favorite PBS KIDS programs and personalize their experience by identifying their local PBS station on Xbox One.
The PBS KIDS Video App features thousands of videos from favorite PBS KIDS series, with new content updated weekly. PBS KIDS programming includes full-length episodes and clips from programs including WILD KRATTS, DANIEL TIGER'S NEIGHBORHOOD, ODD SQUAD, PEG + CAT and DINOSAUR TRAIN, and web-original series such as OH NOAH! and FIZZY'S LUNCH LAB. Continue reading PBS Kids is now on XBOX ONE →